Senior Product Manager - Client Apps Platforms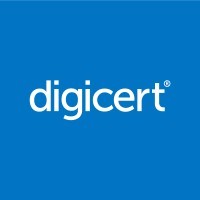 DigiCert
Product
Bengaluru, Karnataka, India
Posted on Thursday, June 8, 2023
ABOUT DIGICERT
We're a leading, global security authority that's disrupting our own category. Our encryption is trusted by the major ecommerce brands, the world's largest companies, the major cloud providers, entire country financial systems, entire internets of things and even down to little things like surgically embedded pacemakers. We help companies put trust—an abstract idea—to work. That's digital trust for the real world.
THE ROLE
This is an individual contributor role and sits within DigiCert's Product Management team. You will create the vision and strategy for the realization of our client tools, and lead the teams and cross functional stakeholders through execution. DigiCert has numerous server and desktop agents, rich web clients, enterprise gateways and proxies, and mobile applications – delivered across numerous operating systems and environments. We need to consider consolidation where appropriate, reducing to common functionality in other places, and determine how all of this provides the best customer experience.
ABOUT YOU
The ideal candidate for this role has Product Management experience with client technologies, desktop, server, and mobile OS's and delivered products that are targeted across Enterprises. You also understand the software development lifecycle processes and are a strong voice of the customer. Candidate has a demonstrated ability to deliver products across complex multi-stakeholder environments and can work in a fast-paced environment whilst delivering excellence.
WHAT YOU WILL DO
Conduct product business analysis, including gathering business/customer requirements, technical inputs and market data, and translation of results into functional specifications.

Have the mindset of being a product owner to create strategy and execution plan to grow product revenue at high double-digit growth.

Manage and drive product development and project schedules from design to release, making appropriate decisions to optimize time to market; managing business relationships through release and deployment to gather feedback on product quality and levels of service.

Measure and maintain product success in relation to financial metrics; and working with business executives, operations, business, and software development teams to deliver products to market.
WHAT YOU WILL HAVE
7+ number of years of experience in B2B tech product management.

Experience managing and deploying client-side products on mobile, server, and desktop platforms.

A working knowledge of delivering native clients/agents on Linux, Windows, Mac, iOS and Android environments.

Experience building extensible client products/services with common services and unified user experience.

Bachelor's degree or foreign equivalent in Business Administration, Economics, Finance, Computer Science, Engineering, or a related field

Understanding of Agile processes and tools, SCRUM and JIRA.

Understanding of cybersecurity space

Tech skills & soft skills
DIGICERT BENEFITS
DigiCert is an Equal Opportunity employer and is committed to diversity in its workforce. In compliance with applicable federal and state laws, DigiCert prohibits discrimination on the basis of race or ethnicity, religion, color, national origin, sex, age, sexual orientation, gender identity/expression, veteran's status, status as a qualified person with a disability, or genetic information. Individuals from historically underrepresented groups, such as minorities, women, qualified person with disabilities, and protected veterans are strongly encouraged to apply.
#LI-AA1