Partner Account Manager, The Stores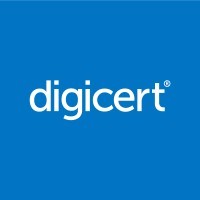 DigiCert
Sales & Business Development
St. Petersburg, FL, USA
Posted on Saturday, July 1, 2023
ABOUT DIGICERT
We're a leading, global security authority that's disrupting our own category. Our encryption is trusted by the major ecommerce brands, the world's largest companies, the major cloud providers, entire country financial systems, entire internets of things and even down to little things like surgically embedded pacemakers. We help companies put trust—an abstract idea—to work. That's digital trust for the real world.
Company Overview:
The Stores, a subsidiary of DigiCert, Inc., is a fast-growing distributor of cybersecurity products located right in the heart of beautiful downtown St. Petersburg. The Stores is a global leader in the SSL/PKI industry, helping more than 250,000 businesses around the world protect their websites, employees, and customers against cybercrime. We're always seeking fun, exciting and creative individuals who want to help us deliver the best cybersecurity tech that keeps people safe online.
Job Summary: (Hybrid role in St Petersburg)
The Partner Account Manager (PAM) role is the backbone of our Partner division and is responsible for ensuring the success of new and existing partners, growing overall revenue through upsells & cross-sells and continually acquiring the right new target partners. Our ideal candidate will be an excellent communicator who knows how to translate solutions into business outcomes. This individual will be savvy enough to help partners seamlessly integrate our solutions into their business model and support them to profitability. Responsibilities include growing our Partner channel through on-going improvement of all key activities, such as recruitment, onboarding, strategic planning, revenue growth and loyalty.
This person will develop a rapport with new and existing partners, serve as their main point of contact throughout their relationship with The Stores and become their trusted advisor, as well as assist and work with Sales & Marketing leaders to jumpstart new channel-wide sales and marketing initiatives that add value to the program and drive better results for us and our partners.
Responsibilities:
Onboard new partners and get them up to speed and producing revenue quickly.
Identify qualified targets within our existing customer database who exhibit tremendous potential for selling more SSL or other cybersecurity related solutions.
Follow up with inactive, stalled, or zero-dollar partners or accounts to kickstart revenue growth.
Successfully identify and pursue key decision makers to strengthen our business relationship.
Provide backend pre- and post-sale support for domestic and/or international colleagues
Utilize a strategic and effective direct sales and marketing approach via phone calls, webinars, live presentations, and potential on-site visits with new and existing partners.
Dive into our partners' businesses to implement a strategic plan for growing their annual SSL sales and unit consumption.
Following-up with new business opportunities and set-up calls/meetings with prospective clients.
Planning, preparing and delivering PowerPoint presentations via screen-sharing software when and if necessary.
Communicating new product and program developments to new and existing partners on a regular basis.
Continually assess, refine and optimize our ideal partner profile.
Assist with the development of marketing materials & literature based off of new opportunities and experience gained.
Weekly/monthly/quarterly/yearly reporting of the various measures of performance; such as, fulfillment of monthly/yearly sales budget(s), execution of business plan/growth targets, number of successfully established new business relationships, etc.
Always be listening for compelling success stories we can formalize and promote to attract and inspire other partners.
Continually meet and exceed monthly goals and sales quotas.
Some traveling maybe required – both domestic and potentially international to meet with new or existing partners at various trade shows and conferences throughout the year.
Work closely with our Customer Experience Department and Integration Specialists to ensure Reseller partners receive premium customer service, support, and technical assistance.
Assist with our Direct Bill Program to ensure partners understand their credit terms and our Accounts Receivable team receives payment within a timely manner.


Requirements:
Bachelor's degree in business or marketing or equivalent combination of education and experience
Solution selling experience
Great written and oral communication skills
Ability to analyze data to identify problem areas and opportunities, monitor the performance of target accounts and measure performance against plan
Proficient with Microsoft Office
Advanced web/technology knowledge is a plus
Another language is a plus
Business-minded and focused
Experience working with resellers/channel partners
Comfortable talking and strategizing with C-level management
Self-starter with strong work ethic and the ability to work independently and within a team
Able to effectively manage time and deadlines
Passionate interest in becoming a cybersecurity nerd
An entrepreneurial desire to be part of a growing team and company
Benefits:
Generous medical, dental, life, vision, and disability benefits
401(k) plan with employer match
Flexible spending plan
Educational assistance
Gym membership
Quarterly activities
DigiCert and its subsidiaries are an Equal Opportunity employer and is committed to diversity in its workforce. In compliance with applicable federal and state laws, DigiCert and its subsidiaries prohibits discrimination on the basis of race or ethnicity, religion, colour, national origin, sex, age, sexual orientation, gender identity/expression, veteran's status, status as a qualified person with a disability, or genetic information. Individuals from historically underrepresented groups, such as minorities, women, qualified person with disabilities, and protected veterans are strongly encouraged to apply.