Major Account Executive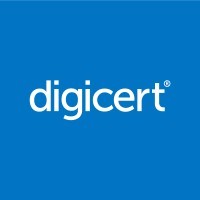 DigiCert
Sales & Business Development
Bengaluru, Karnataka, India
Posted on Thursday, July 13, 2023
ABOUT DIGICERT
We're a leading, global security authority that's disrupting our own category. Our encryption is trusted by the major ecommerce brands, the world's largest companies, the major cloud providers, entire country financial systems, entire internets of things and even down to little things like surgically embedded pacemakers. We help companies put trust—an abstract idea—to work. That's digital trust for the real world.
POSITION SUMMARY:
We are looking for a highly motivated, performance-driven strategic Major Account Executive to be part of DigiCert. This role is responsible for managing and expanding relationships with key enterprise customers.
This position involves understanding the unique needs and requirements of major accounts, building strong customer relationships, and driving revenue growth through upselling, cross-selling, and retention strategies.
RESPONSIBILITIES:
Account Management: Serve as the primary point of contact for assigned major accounts, developing and maintaining strong relationships with key stakeholders, such as executives, IT managers, and security professionals.
Customer Needs Assessment: Understand the business goals, security requirements, and challenges of major accounts, conducting comprehensive needs assessments to identify opportunities for Digicert's products and services.
Solution Selling: Collaborate with internal teams, including technical experts and solution architects, to develop customized solutions that address the specific needs of major accounts, positioning Digicert as a trusted advisor and strategic

partner.

Revenue Growth: Drive revenue growth within major accounts by identifying upsell and cross-sell opportunities, presenting compelling value propositions, and effectively negotiating contracts and pricing terms
Relationship Building: Nurture and expand existing customer relationships by providing exceptional customer service, resolving issues or concerns promptly, and continuously demonstrating the value of Digicert's solutions.
Account Planning: Develop strategic account plans for major accounts, outlining goals, growth strategies, and action plans to achieve revenue targets and customer satisfaction objectives.
Market and Competitor Analysis: Stay informed about market trends, competitive activities, and industry developments, leveraging this knowledge to position Digicert's solutions effectively and proactively address customer needs.
Collaboration: Collaborate with internal teams, including sales engineers, product managers, and support personnel, to ensure seamless customer onboarding, implementation, and ongoing support.
Sales Forecasting and Reporting: Maintain accurate and up-to-date sales forecasts, pipeline management, and activity tracking using CRM tools, providing regular reports to management on account status, revenue projections, and sales performance.
REQUIREMENTS:
Bachelor's degree in business, marketing, or a related field. MBA or advanced degree is a plus.

Proven experience (typically 15+ years) in enterprise sales or key account management within the technology industry.

Strong understanding of cybersecurity, digital certificates, and related technologies.

Excellent communication and presentation skills, with the ability to effectively communicate complex technical concepts to both technical and non-technical audiences.

Demonstrated track record of exceeding sales targets and driving revenue growth within major accounts.

Strong relationship-building and negotiation skills, with the ability to navigate complex organizations and influence key stakeholders.

Analytical mindset and data-driven approach, with the ability to analyze customer data, identify trends, and leverage insights to drive sales strategies.

Customer-focused mindset with a passion for delivering exceptional customer experiences.

Self-motivated, results-oriented, and able to work effectively in a fast-paced, dynamic environment.
__PRESENT
__PRESENT