Partner Account Manager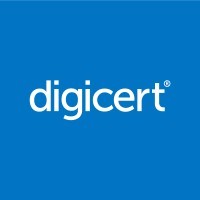 DigiCert
Sales & Business Development
Bengaluru, Karnataka, India
Posted on Wednesday, July 26, 2023
ABOUT DIGICERT
We're a leading, global security authority that's disrupting our own category. Our encryption is trusted by the major ecommerce brands, the world's largest companies, the major cloud providers, entire country financial systems, entire internets of things and even down to little things like surgically embedded pacemakers. We help companies put trust—an abstract idea—to work. That's digital trust for the real world.
We are in the market for a Partner Account Manager to join our team.
JOB DESCRIPTION:
The Partner Account manager at Digicert is a senior-level role responsible for managing and developing strategic partnerships and channels to drive sales and revenue growth. This position involves working closely with channel partners, such as resellers, distributors, system integrators, GSI's/MSI's and technology alliances, to expand Digicert's market reach and ensure the successful delivery of its products and services.
RESPONSIBILITIES:
Channel Strategy Development: Develop and execute a comprehensive channel strategy aligned with Digicert's business objectives, identifying key target markets, partner types, and distribution channels to maximize sales opportunities.
Partner Relationship Management: Build and maintain strong relationships with existing and potential channel partners, acting as the main point of contact for partner-related inquiries, negotiations, and issue resolution.
Channel Partner Enablement: Provide guidance, training, and support to channel partners to ensure they have the necessary tools, knowledge, and resources to effectively market and sell Digicert's products and services.
Sales Collaboration: Collaborate with the sales team to identify and pursue joint business opportunities with channel partners, including joint marketing campaigns, co-selling initiatives, and partner-led customer engagements.
Performance Tracking and Reporting: Monitor and evaluate the performance of channel partners against predefined metrics and goals, providing regular reporting and analysis to internal stakeholders.
Market Analysis and Opportunity Identification: Stay updated on market trends, competitor activities, and emerging technologies to identify new partnership opportunities and develop strategies to capitalize on them.
Contract Negotiation: Negotiate and finalize agreements, contracts, and pricing terms with channel partners, ensuring compliance with company policies and legal requirements.
Channel Program Development: Design and implement channel programs, incentives, and promotions to incentivize partner engagement and drive revenue growth.
REQUIREMENTS:
Bachelor's degree in business, marketing, or a related field. MBA or advanced degree is a plus.

Proven experience (typically 15+ years) in channel management or partner sales within the technology industry.

Strong understanding of channel partner dynamics, distribution models, and go-to-market strategies.

Excellent relationship-building and communication skills with the ability to influence and collaborate with internal and external stakeholders.

Demonstrated experience in developing and executing successful channel strategies and programs.

Solid analytical and problem-solving skills with the ability to use data and metrics to drive decision-making.

Strong negotiation and contract management abilities.

Self-motivated and results-oriented, with the ability to work effectively in a fast-paced, dynamic environment.
__PRESENT__PRESENT