Associate Authentication Analyst (German Speaker)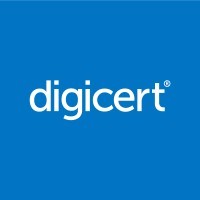 DigiCert
IT
St Gallen, Switzerland
Posted on Saturday, July 29, 2023
ABOUT DIGICERT
We're a leading, global security authority that's disrupting our own category. Our encryption is trusted by the major ecommerce brands, the world's largest companies, the major cloud providers, entire country financial systems, entire internets of things and even down to little things like surgically embedded pacemakers. We help companies put trust—an abstract idea—to work. That's digital trust for the real world.
POSITION SUMMARY:
We are in the market for an Associate Authentication Analyst.
As an Associate Authentication Analyst you will engage with external customers and internal stakeholders through various communication channels, execute DigiCert's validation process according to internal documentation, and analyze validation test-data to determine whether systems or processes have met validation criteria.
WHAT YOU WILL DO:
Review incoming application forms, validate and submit to DigiCert's technical department
Engage with external customers and internal stakeholders via phone, live chat, video calls and email
Research customer organizations and verify contact details online
Identify, document and alert managers of customer-call trends
Execute DigiCert's validation process according to our internal documentation
Analyze validation test-data to determine whether systems or processes have met our validation criteria or to identify root causes of production problems
Coordinate the implementation or scheduling of validation testing with affected departments and team members
Learn product features and gather customer requirements to confer with management
Determine validation objectives and standards with internal managers
Create, populate, or maintain databases for tracking validation activities, test results, or validated systems
Process incoming and outgoing mail
WHAT YOU HAVE:
1+ year's experience in a customer service or similar role (advantageous)
Tertiary qualification (advantageous)
Proven track-record in evaluating and mitigating risk
Detail-orientation, aptitude to learn, high level of self-motivation, high degree of curiosity and ability to work independently
Excellent written and verbal communication skills
Tool experience: Microsoft Office and other software applications
WHAT's IN IT FOR YOU:
Opportunity to build a career in an exciting futuristic technology market segment
Opportunity to transition into B2B technology sales
Progressive employment conditions.
Attractive office environment in the centre of St. Gallen (within walking distance of the train station)
Exposure to modern systems and software tools
Flat organization structure
---
DigiCert is an Equal Opportunity employer and is committed to diversity in its workforce. In compliance with applicable federal and state laws, DigiCert prohibits discrimination on the basis of race or ethnicity, religion, color, national origin, sex, age, sexual orientation, gender identity/expression, veteran's status, status as a qualified person with a disability, or genetic information. Individuals from historically underrepresented groups, such as minorities, women, qualified person with disabilities, and protected veterans are strongly encouraged to apply.
__PRESENT__PRESENT__PRESENT__PRESENT__PRESENT__PRESENT
__PRESENT__PRESENT__PRESENT__PRESENT__PRESENT__PRESENT__PRESENT