Graduate, Technical Support (German Speaker)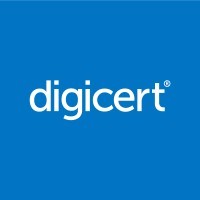 DigiCert
IT, Customer Service
Durban, South Africa
Posted on Friday, September 15, 2023
ABOUT DIGICERT
We're a leading, global security authority that's disrupting our own category. Our encryption is trusted by the major ecommerce brands, the world's largest companies, the major cloud providers, entire country financial systems, entire internets of things and even down to little things like surgically embedded pacemakers. We help companies put trust—an abstract idea—to work. That's digital trust for the real world.
POSITION SUMMARY:
We are in the market for a Graduate, Technical Support with native, bi-lingual or business proficiency in German to join our Technical Support.
As Graduate, Technical Support (German Speaker) you will be the primary point of contact for our customers and will partner with our product, engineering and marketing teams to resolve customer issues, drive improvements and set customers up for success. DigiCert's Technical Support team exhibit high energy, deep technical skills and a drive to get things done.
This is a remote position.
WHAT YOU WILL DO:
Deliver world-class customer service to resolve customer concerns and retain customers
Build successful long-term relationships with external clients to ensure customer loyalty
Partner with technical support engineers to resolve issues reported by customers
Engage with internal and external customers via support tickets, email, phone, and chat
Receive inbound customer emails or calls and place outbound follow up emails or calls during scheduled hours to provide a delightful customer experience at all times
Achieve productivity related targets including support tickets processed, average response time, average time to close, etc.
Actively contribute to Web self-help by using Knowledge Centred Support (KCS) principles
Gather accurate information and document customer issues in our CRM tool
Remain up to date with all aspects of the SSL certificate products to meet customer needs at all times
WHAT YOU HAVE:
Native, bi-lingual or business proficiency in German (mandatory)
Computer Science, Information Systems or Information Technology qualification (strongly preferred)
0+ years technical support or IT client interfacing experience
Basic understanding of Internet principles, terminology and functionality
Basic understanding of networking protocols and devices, web servers and VPN
Understanding of PKI, SSL, Code signing, HTML, DNS, S/MIME, SMTP, and networking protocols (advantageous)
Familiarity with UNIX script commands, website/web server administration (advantageous)
Administrative knowledge of Microsoft Windows Servers, Apache (OpenSSL), Linux and other Server administration (advantageous)
Certifications such as CISSP, MCSE and CCNA (advantageous)
Adaptable, versatile, customer obsessed, solution-oriented, proactive and passionate about technology
WHAT's IN IT FOR YOU:
Provident Fund
Medical Aid + Gap Cover
Employee Assistance Program
Education Support Program
Gym Reimbursement
Life Insurance
Disability Insurance
Sabbatical
---
DigiCert is an Equal Opportunity employer and is committed to diversity in its workforce. In compliance with applicable federal and state laws, DigiCert prohibits discrimination on the basis of race or ethnicity, religion, color, national origin, sex, age, sexual orientation, gender identity/expression, veteran's status, status as a qualified person with a disability, or genetic information. Individuals from historically underrepresented groups, such as minorities, women, qualified person with disabilities, and protected veterans are strongly encouraged to apply.