Back Office Site Reliability Engineer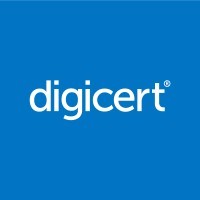 DigiCert
Software Engineering
Bengaluru, Karnataka, India
Posted on Thursday, September 28, 2023
ABOUT DIGICERT
We're a leading, global security authority that's disrupting our own category. Our encryption is trusted by the major ecommerce brands, the world's largest companies, the major cloud providers, entire country financial systems, entire internets of things and even down to little things like surgically embedded pacemakers. We help companies put trust—an abstract idea—to work. That's digital trust for the real world.
POSITION SUMMARY
Under the direction of the Service Desk Director, you will be part of the Service Desk SRE team, overseeing design, administration, and management critical Back Office systems. Making sure Back Office systems are up and running and doing what they are designed to do. Help grow the company's Back Office application suite with new products, automation, and system design. Making sure systems integrations to other systems works seamlessly. Make sure all compliance requirements are met. Have solid experience with corporate software, hardware needs. Be an all-round resource to help the team. Be able to share IT knowledge gained over years of experience with the Service Desk team.
WHAT YOU WILL DO:
Managing Back Office Core Systems, AD, Azure, Okta, Productiv, etc…
Key contributor to Back Office SRE team. Designing, administrating, and managing critical backend systems
System Administration: Demonstrated knowledge of networks, telecom, and corporate applications, and hardware.
Help Desk: Provides customer service, delivery, ticket metrics, and inventory
Enforce Information Security Requirements: includes validating evidence, working with auditors, and following compliance requirements
Establish and maintain IT vendor relationships
Perform IT - related purchases and track spending
Procure hardware
Collaborate with other teams on projects
Work closely with Service Desk IT-PM to manage various team projects.
WHAT YOU HAVE:
S. in Computer Science, Business Administration, a related field, or a combination of education and experience
5+ years IT Service Desk experience
Good scripting and coding skills.
Excellent AD, Azure, InTune experience must have
Experience with Okta, Jira, SAAS Applications, Office, Slack, Zoom, etc.
Practical IT Back Office experience can wear multiple technical hats.
Organizational skills: managing multiple projects at a time
Communication skills: able to effectively communicate, good vision able to work through challenging situations
Very good organizational skills