Associate Authentication Analyst (Spanish Speaker)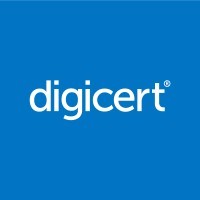 DigiCert
IT
Melbourne, VIC, Australia
Posted on Tuesday, October 10, 2023
ABOUT DIGICERT
We're a leading, global security authority that's disrupting our own category. Our encryption is trusted by the major ecommerce brands, the world's largest companies, the major cloud providers, entire country financial systems, entire internets of things and even down to little things like surgically embedded pacemakers. We help companies put trust—an abstract idea—to work. That's digital trust for the real world.
We are in the market for a Associate Authentication Analyst with native, bi-lingual or business proficiency in Spanish Language.
As a Associate Authentication Analyst, you will be responsible for conducting due diligence on customers applying for SSL and Code Signing digital certificates to secure websites and applications. Due to the critical nature of the business, we provide 24x7 support in a follow the sun arrangement. The Melbourne team primarily supports Asia Pacific but assists customers from all regions. In this environment teamwork and collaboration is important to our success. To work in CAS in DigiCert, you are required to pass an extended background check, which will be carried out throughout your tenure in the company, to ensure you maintain our required trusted employee status.
Responsibilities:
The Customer Service Specialist has two key areas of responsibility: customer authentication and customer service.
Customer Authentication
Review applications for digital certificates and decide if an applicant is eligible to receive the certificate by evaluating information on the organization. This is achieved by following policy guidelines, and showing due diligence and care while reviewing documentation and customer information

Determine if customer's company is a legitimate legal business entity

Determine if customer's company has the legal right to use the internet domain name listed on the certificate signing request.

Verify that a customer's named contacts are employed at customer's company and/or have the legal right to request and/or administer the digital certificate.

Utilise local knowledge of your supported country to mitigate risk while evaluating enrolments.

Flag any suspicious applications with management.

Failure to follow policy guidelines and due care while processing may result in a breach in security, which may result in facilitating fraudulent activity on a customers' website, and cause damage to the DigiCert brand.
Customer Service
Assist customers with any queries regarding their application via chat, email and phone.

Work with the customer to ensure their applications meets our security requirements and find solutions when problems arise that delay issuance.

Seek assistance from management and senior team members to resolve policy, process, and system issues.

Build relationships with our customers to ensure customer loyalty.

To best assist customers develop a strong knowledge of DigiCert's products and customer portals.
Additional Responsibilities:
To help enhance the team's operational effectiveness and customer satisfaction, the team is encouraged to:
Participate in projects and system implementations

Continually look for ways to improve our operational effectiveness, including researching databases to assist us verify information

Be the voice of the customer and raise up issues which impact customer satisfaction

Assist with mentoring new team members

Share your knowledge with the team
Qualifications & Experience:
Fluent in English and Spanish

Excellent written and oral communication in native language and any language listed on CV (including English)

Customer service experience

Diploma or bachelor's degree desirable, but not required

Experience in a policy / compliance role an advantage (banking, finance, fraud etc.)
Skills & Attributes:
Detail orientated and high level of accuracy

Strong PC skills and fast typing speed

Ability to multitask

Fast learner who is keen to continue learning and developing

Good interpersonal skills

Open to receiving and giving constructive feedback

Strong decision making, and problem-solving skills is required

Open to change – ability to work in a fast paced, changing environment

Ability to perform under pressure to meet deadlines and targets

Ability to work as part of a team, but also as a sole contributor within a team structure
WHATS IN IT FOR YOU
Private Health Insurance

Employee Assistance Program

Education Support Program

Headspace membership

Novated Leasing

Gym Allowance

Life Insurance

Disability Insurance

Sabbatical

Moving Leave

Study Leave

Paid Maternity/Paternity Leave

Flexible/Hybrid work environment
__PRESENT__PRESENT
__PRESENT