Senior Product Manager - Proactive Analytics (US Remote)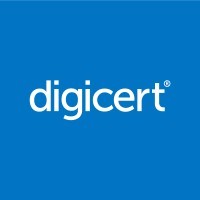 DigiCert
Product, Data Science
Sunnyvale, CA, USA
Posted on Wednesday, October 11, 2023
ABOUT DIGICERT
We're a leading, global security authority that's disrupting our own category. Our encryption is trusted by the major ecommerce brands, the world's largest companies, the major cloud providers, entire country financial systems, entire internets of things and even down to little things like surgically embedded pacemakers. We help companies put trust—an abstract idea—to work. That's digital trust for the real world.
THE ROLE
This is an individual contributor role and sits within DigiCert's Product Management team. DigiCert has numerous digital trust managers (Users, servers, devices, software, content, IoT etc) - delivered across numerous operating systems and environments. There is an abundance of customer insights in the digital trust managers and the platform. You will create the vision and strategy for the realization of a customer facing Analytics Module that can be monetized, along with proactive remedial actions that the customer can take that aligns with industry best practices. You will lead the teams and cross functional stakeholders through execution, deployment and continuous improvements, while providing valuable insights and experience.
ABOUT YOU
The ideal candidate for this role has significant experience in building customer facing analytics modules and application dashboards for Enterprise SaaS customers, providing valuable insights and actionable recommendations with seamless customer experience. The candidate has experience performing market research, customer research to ideate, strategize, get executive buy-in and build/deploy an analytics solution. The candidate has a demonstrated ability to create and lead high performing execution teams and can work in a fast-paced environment whilst delivering excellence.
WHAT YOU WILL DO
Identify sources of relevant customer and industry data and actionable KPIs from these sources
Collaborate with Product, PMM and UX to identify meaningful analytics for different user personas
Partner with executive stakeholders to develop and execute a roadmap of customer-centric analytics KPIs and dashboards that will drive the most business value
Lead strategy and execution of DC One Platform and Application Analytics to provide meaningful insights to customers to provide a competitive edge in their industry
Build insights and analytic dashboards with proactive recommendations to monetize DC One platform
WHAT YOU WILL HAVE
7+ number of years of experience in B2B tech product management
7+ years experience in developing analytics & data visualization capabilities using one of the modern tools (Tableau or MicroStrategy preferred)
Experience product managing analytics platforms and products/services in SaaS Environments
Experience with executive stakeholder management and communicating analytic findings to senior stakeholders
Experienced storyteller who can create compelling insights from available KPI's
Experienced with user persona research and market research
Experience building extensible products/services with common services and unified user experience
Bachelor's degree or foreign equivalent in Business Administration, Computer Science, Engineering, or a related field
Understanding of Agile processes and tools, SCRUM and JIRA.
Understanding of cybersecurity space
Tech skills & soft skills
DIGICERT BENEFITS
DigiCert offers a competitive benefits package for all of our full-time employees. If you want to know more about them, please reach out to us at TA@digicert.com.
DigiCert is an Equal Opportunity employer and is committed to diversity in its workforce. In compliance with applicable federal and state laws, DigiCert prohibits discrimination on the basis of race or ethnicity, religion, color, national origin, sex, age, sexual orientation, gender identity/expression, veteran's status, status as a qualified person with a disability, or genetic information. Individuals from historically underrepresented groups, such as minorities, women, qualified person with disabilities, and protected veterans are strongly encouraged to apply.
Salary range $180,000-$195,000 (actual salary offered to a candidate within this range will depend on a variety of factors including relative levels of experience and education, years in this or essentially similar role, market competition, etc.)