Principal Visual UI Designer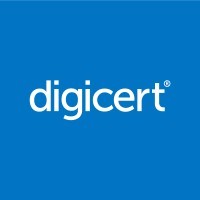 DigiCert
Design
Remote
Posted on Friday, October 13, 2023
ABOUT DIGICERT
We're a leading, global security authority that's disrupting our own category. Our encryption is trusted by the major ecommerce brands, the world's largest companies, the major cloud providers, entire country financial systems, entire internets of things and even down to little things like surgically embedded pacemakers. We help companies put trust—an abstract idea—to work. That's digital trust for the real world.
JOB DESCRIPTION
DigiCert is a leading provider of Digital Trust for a connected world, and we're on a journey to evolve the visual and experience design of our products to deliver a world-class experience vision that reflects our market leadership.
The Principal Visual UI Designer is at the forefront of transforming the experience design language of our global enterprise portfolio. With an emphasis on both interaction and visual design, this role will lead the creative vision for our product experience design and ensure it resonates with a sophisticated B2B audience while reflecting current – and trailblazing new -- best practices and standards.
RESPONSIBILITIES
Lead the visual design of our product portfolio, establishing a modern, sophisticated visual and experiential language that clearly communicates our market expertise to customers
Collaborate closely with UX designers, researchers, writers, product managers, and engineers to continuously improve our user-centered design process
Develop comprehensive patterns and standards that ensure consistency, scalability, and a refined aesthetic across all user journeys
Utilize and expand current data visualization techniques to help our customers easily understand complex data and deliver higher-level insights
Provide mentorship and guidance to the UX team and across disciplines, fostering a culture of excellence and continuous learning
Develop and maintain deep knowledge of contemporary best practices for enterprise interaction and visual design, ensuring DigiCert is positioned at the forefront of design excellence in our industry



REQUIREMENTS
Bachelor's or advanced degree in Design or related field or equivalent professional experience
10+ years of experience in UI/UX design focusing on visual and interaction design with at least 3 years of experience leading large initiatives, preferably in the B2B or enterprise space
Extensive portfolio displaying a strong eye for aesthetics, sophisticated and elegant design solutions, and a deep understanding of usability heuristics and visual design principles
Proficiency with contemporary design tools including Figma, Adobe Creative Suite, and others
Exceptional communication and collaboration skills, with a demonstrated history of leading ambitious design initiatives to success
History of successful partnerships with marketing and brand teams
Ability to define and champion a North Star vision across disciplines and to executive leadership that positions DigiCert's visual experience as the bar for excellence in our industry; you are an accomplished storyteller
A passion for collaborating across disciplines and fostering inclusive design processes
SOME DIGICERT BENEFITS
Generous medical, dental, life, vision, and disability benefits
401(k) plan with employer match
Flexible spending plan
Educational assistance
Gym membership
Quarterly activities
This job advertisement is not directed to applicants from the State of California; see separate postings directed specifically to California applicants.