Web Producer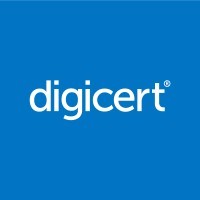 DigiCert
Product
Cape Town, South Africa
Posted on Saturday, October 14, 2023
ABOUT DIGICERT
We're a leading, global security authority that's disrupting our own category. Our encryption is trusted by the major ecommerce brands, the world's largest companies, the major cloud providers, entire country financial systems, entire internets of things and even down to little things like surgically embedded pacemakers. We help companies put trust—an abstract idea—to work. That's digital trust for the real world.
POSITION SUMMARY:
The Web Producer will be responsible for developing, launching, and managing the international retail websites for DigiCert. This position will work alongside other web producers and an SEO to deliver compelling user experiences across our digital properties that encourage customers to learn about, explore and purchase our products.
Situated within the Brand, Creative & Digital team, you will be surrounded by writers, designers, producers, and creative thinkers who love new challenges and have experience rethinking traditional tech sites and security narratives. You will report to and work closely with the Director of Digital Strategy. You'll collaborate often with a team of passionate marketers across the entire Marketing organization, as well as Tech Developers and Site Engineers.
WHAT YOU WILL DO:
Manage web-based projects from start-to-finish including authoring and updates to webpages, coordination and management of graphics and assets, stakeholder approvals, QA, and technical implementation
Ensure content is consistent with marketing strategies, brand guidelines and web best practices
Optimize web pages for organic search, accessibility, and revenue
Work with localization vendors and resources to support international web properties
Support cross-functional teams with asset uploads and digital asset management
Manage and maintain YouTube and Vimeo video channels for DigiCert
Implement and track personalization and A/B testing initiatives
Identify and problem solve roadblocks to successful task completion, including liasing with Tech team to troubleshoot, test and resolve issues
Work both independently and collaboratively with cross-functional teams to accommodate rapid change and deadlines
WHAT YOU HAVE:
Bachelor's degree
3+ years of work experience in web production
Experience managing content for a global audience using a content management system
Solid understanding of web standards and best practices for web design, conversion, and user experience
Basic knowledge of HTML, CSS, and JavaScript
Strong proofreading and QA skills with an eye for catching errors, typos, and broken links
Time management and organizational skills, including experience with project administration and ability to multi-task
High degree of ownership and accountability
Excellent verbal and written communication skills
Proactive and solution-oriented
Willingness to learn new skills and technologies to adapt to current web trends and design
Passion and curiosity about continuous improvement, website best practices and growth hacking
Ability to deliver under extreme deadlines and fast-paced environment
PREFERRED QUALIFICATIONS & EXPERIENCE:
Experience with Adobe Experience Manager content management system
Experience with JIRA and Confluence or other project tracking software
Experience with Adobe Creative Suite a plus
Knowledgeable in SEO best practices and technical implementations
Knowledge of best practices for web UX design
BENEFITS:
Provident Fund
Medical Aid + Gap Cover
Employee Assistance Program
Education Support Program
Gym Reimbursement
Life Insurance
Disability Insurance
Sabbatical
---
DigiCert is an Equal Opportunity employer and is committed to diversity in its workforce. In compliance with applicable federal and state laws, DigiCert prohibits discrimination on the basis of race or ethnicity, religion, color, national origin, sex, age, sexual orientation, gender identity/expression, veteran's status, status as a qualified person with a disability, or genetic information. Individuals from historically underrepresented groups, such as minorities, women, qualified person with disabilities, and protected veterans are strongly encouraged to apply.
__PRESENT__PRESENT__PRESENT
__PRESENT__PRESENT__PRESENT