Technical Business Process Analyst (Japanese Speaker)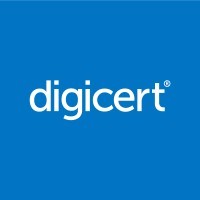 DigiCert
IT
Melbourne, VIC, Australia
Posted on Wednesday, October 25, 2023
ABOUT DIGICERT
We're a leading, global security authority that's disrupting our own category. Our encryption is trusted by the major ecommerce brands, the world's largest companies, the major cloud providers, entire country financial systems, entire internets of things and even down to little things like surgically embedded pacemakers. We help companies put trust—an abstract idea—to work. That's digital trust for the real world.
JOB DESCRIPTION
The Technical Business Process Analyst will be responsible for supporting, development and implementation of improved business processes supporting the operational flow of validation and support teams through robust documentation. This role will be responsible for constructing new and updating existing process documents, working with cross-functional teams on implementing process changes, and testing/verifying process changes for effectiveness. Assist with incentive programs for knowledge sharing and re-use; foster cultural change within the department and collaborate for global alignment.
RESPONSIBILITES
Lead efforts to identify, assess, and document existing business processes along with developing a process to support ongoing maintenance as it relates to changes.

Work closely with department's management team to identify improvement opportunities for knowledgebase and documentation centricity.

Rely on a strong dedication to the 12 principles of Knowledge Management and develop a clear vision and departmental adoption of solutions.

Conduct research to evaluate and define approach for business problems. Translate business needs into business process solutions.

Create, edit and review existing solutions and multimedia designs for wide-spread publication and internal distribution.

Test solution publications and review them collaboratively with cross-functional teams (including product, validation, operations and compliance) to ensure accuracy.

Work with the training team to facilitate implementation of new processes through training sessions, demos, and the development of appropriate documentation.

Develop post-implementation statistics related to site traffic and view counts to drive maintaining the KB and ensuring that the content is up to date and relevant.
REQUIRED QUALIFICATIONS
Minimum 2 years' Technical Support Skills

Proficient in Microsoft applications including but not limited to Outlook, Word, Excel, SharePoint and PowerPoint

Minimum 2 years' technical or creative writing experience, (a writing sample will be required), experience with translation advantageous.
ADDITIONAL QUALIFICATION / ADVANTAGEOUS SKILLS
Familiarity with PKI (Public Key Infrastructure), SSL (Secure Sockets Layer), Code Signing (process that adds a digital signature to software), HTML, DNS, S/MIME, SMTP, and networking protocols is beneficial.

Familiarity with Microsoft Windows Servers and Apache (OpenSSL) is preferred, and any knowledge of Linux and other server administration would be considered advantageous.

Bachelor 's degree

Familiar with Confluence JIRAjaj Suites

Basic working knowledge of Application Programming Interface (API)

Certifications that would be beneficial (A+, Network+, Security+, etc)
ATTRIBUTES
Self-starter with excellent analytical, communication and problem-solving skills.

Effective oral and written communication skills.

Ability to work under pressure and multi-task.

Ability to handle multiple projects and deadlines in a fast-paced ever-changing work environment.

Ability to hold self and others accountable.

Creative problem-solving skills

Demonstrated process-oriented mind-set.
DigiCert is a leading provider of scalable security solutions for a connected world. The most innovative companies, including the Global 2000, choose DigiCert for its expertise in identity and encryption for web servers and Internet of Things devices. DigiCert supports SSL/TLS and other digital certificates for PKI deployments at any scale through its certificate lifecycle management platform, CertCentral®. The company has been recognized with dozens of awards for its enterprise-grade management platform, fast and knowledgeable customer support, and market-leading growth.
#LI-MS1