Technical Operations Trainer (Japanese Speaker)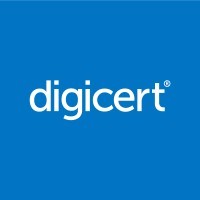 DigiCert
IT, Operations
Melbourne, VIC, Australia
Posted on Wednesday, October 25, 2023
ABOUT DIGICERT
We're a leading, global security authority that's disrupting our own category. Our encryption is trusted by the major ecommerce brands, the world's largest companies, the major cloud providers, entire country financial systems, entire internets of things and even down to little things like surgically embedded pacemakers. We help companies put trust—an abstract idea—to work. That's digital trust for the real world.
JOB DESCRIPTION
The Technical Operations Trainer will be responsible for design, development and implementation of technical training to our support staff. This role will be responsible for constructing new and updating existing content, working with cross-functional teams on implementing process changes, and testing/verifying process changes for effectiveness. Act as project leader in managing deliverables, schedules, analyze training needs and consulting with key stakeholders to identify performance improvement opportunities that can be addressed through learning interventions.
RESPONSIBILITES
Design and develop technical training catered towards our Tech Support reps
Develop training solutions and materials that provide engaging, challenging, and meaningful learning experiences through topic research, product/tool testing, liaising with product management, supervisors, and auditors.
Develop blended learning solutions in various formats (written, oral, interactive, recorded) by creating or project managing a variety of deliverables including leader guide, participant guide, presentation media, e-learning, and job aids.
Finalize materials through reviews, developmental tests, pilots, etc.
Analyze training evaluations to determine improvements in course presentation and materials. Make recommendations for change.
Conduct new hire, policy change, product launch, feature enhancement, and soft skill training.
Work with Validation and Support managers to determine training needs and requirements.
Define, document, and maintain the scope of training projects, which includes scheduling resources, creating the agenda and materials, conducting excellent training, providing follow-up, and maintaining records.
Create, track, and maintain project plans.
Communicate inside and outside the team.
Lead efforts to identify, assess, and document existing business processes along with developing a process to support ongoing maintenance as it relates to changes.
Conduct research to evaluate and define approach for business problems. Translate business needs into business process solutions.
Create, edit and review existing solutions and multimedia designs for wide-spread publication and internal distribution.
Test solution publications and review them collaboratively with cross-functional teams (including product, validation, operations, and compliance) to ensure accuracy.
REQUIRED QUALIFICATIONS
Minimum 4 years' Technical Support Skills with a training background
Fluent in Japanese
Proficient in Microsoft applications including but not limited to Outlook, Word, Excel, SharePoint and PowerPoint
Content development experience (sample may be required)
Ability to facilitate training to meet different learning styles.
ADDITIONAL QUALIFICATION / ADVANTAGEIOUS SKILLS
Familiarity with PKI (Public Key Infrastructure), SSL (Secure Sockets Layer), Code Signing (process that adds a digital signature to software), HTML, DNS, S/MIME, SMTP, and networking protocols is beneficial.
Familiarity with Microsoft Windows Servers and Apache (OpenSSL) is preferred, and any knowledge of Linux and other server administration would be considered advantageous.
Bachelor's degree in information technology or work experience or CompTIA A+, CompTIA Network+ and CTT+ certifications would be beneficial.
Familiar with Confluence JIRA Suites
Basic working knowledge of Application Programming Interface (API)
ATTRIBUTES
Self-starter with excellent analytical, communication and problem-solving skills.
Strong communication skills (all forms of communication)
Ability to work under pressure and multi-task.
Ability to handle multiple projects and deadlines in a fast-paced ever-changing work environment
Ability to hold self and others accountable
Creative problem-solving skills
Demonstrated process-oriented mind-set
#LI-MS1