Senior Consultant - IT Risk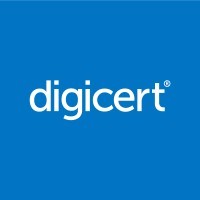 DigiCert
IT
St Gallen, Switzerland
Posted on Thursday, October 26, 2023
ABOUT DIGICERT
We're a leading, global security authority that's disrupting our own category. Our encryption is trusted by the major ecommerce brands, the world's largest companies, the major cloud providers, entire country financial systems, entire internets of things and even down to little things like surgically embedded pacemakers. We help companies put trust—an abstract idea—to work. That's digital trust for the real world.
POSITION SUMMARY:
We are in the market for a Senior Consultant - IT Risk with Big Four Accounting Firm experience in the I.T Risk division to join our team in Switzerland.
As Senior Consultant - IT Risk you would be working on internal and external audits, risk assessments, system pre-assessments, policy management, quality reviews and other compliance initiatives to strengthen the overall global compliance strategy.
This is a remote position.
WHAT YOU WILL DO:
Facilitate external audits and assist with the remediation of audit findings
Perform internal audit assessments and create internal audit assessment reports
Support other departments with compliance related questions
Assist with policy documentation (create, update and implement)
Perform pre-assessments of systems and produce pre-assessment reports
Assist with the identification of risk
Review certificate registration evidence to identify potential certificate issuance errors
Help maintain strong business relationships with external authorities and other industry groups
WHAT YOU HAVE:
Big Four Accounting Firm experience in the I.T Risk division (strongly preferred)
Native, bi-lingual or business proficiency in Swiss German or German
5+ years' experience in a similar role or 3+ years of experience in an auditing role (including report creation)
Mid-Tier Accounting Firm experience in the I.T Risk division
Certified Information Systems Auditor (CISA) qualification or other auditor training/qualification
Higher education qualifications in an IT Auditing or IT related field
Strong understanding of PKI and IT systems
Proven ability to define internal audit recommendations and follow those up
MS office skills including Excel, Word and PowerPoint, Outlook
Ability to interpret industry standards e.g. ETSI
Ability to present to other department groups on issues of compliance
Strong interpersonal/interaction skills
BENEFITS:
Pension Fund
Medical and Dental Insurance
Employee Assistance Program
Education Support Program
Gym Reimbursement
Life Insurance
Disability Insurance
Sabbatical
---
DigiCert is an Equal Opportunity employer and is committed to diversity in its workforce. In compliance with applicable federal and state laws, DigiCert prohibits discrimination on the basis of race or ethnicity, religion, color, national origin, sex, age, sexual orientation, gender identity/expression, veteran's status, status as a qualified person with a disability, or genetic information. Individuals from historically underrepresented groups, such as minorities, women, qualified person with disabilities, and protected veterans are strongly encouraged to apply.
__PRESENT__PRESENT__PRESENT