Staff Accountant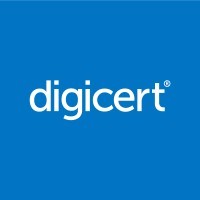 DigiCert
Accounting & Finance
Cape Town, South Africa
Posted on Friday, October 27, 2023
ABOUT DIGICERT
We're a leading, global security authority that's disrupting our own category. Our encryption is trusted by the major ecommerce brands, the world's largest companies, the major cloud providers, entire country financial systems, entire internets of things and even down to little things like surgically embedded pacemakers. We help companies put trust—an abstract idea—to work. That's digital trust for the real world.
POSITION SUMMARY
DigiCert is seeking a Staff Accountant who would provide accounting support to the Global Payroll Manager. As Staff Accountant you will be responsible for weekly and monthly reconciliations of liability accounts that are necessary to ensure the integrity of the balance sheet. You will work with different team members around the globe and will meet with these individuals regularly, requiring flexible hours.
In addition, you would also be responsible for inter-company transactions across multiple entities. These entities would include global locations such as the UK, Ireland, Spain, Switzerland, Netherlands, Germany, Sweden, Belgium, Canada, China, Germany, Latvia, Sweden, Singapore, Hong Kong, Korea, Bermuda, Japan and Australia.
WHAT YOU WILL DO
Perform weekly and monthly reconciliations for liability accounts
Become an expert in the company's accounting system (Netsuite)
Provide explanations for monthly variances on specific liability and expense accounts
Contribute to and improve account reconciliations
Perform month-end close activities for payroll accounting for several global entities
Coordinate payroll requests with and prepare documentation for external auditors (both domestic and international)
Work independently to answer questions from other finance professionals
Investigating and resolving audit findings, account discrepancies, and issues of non-compliance
Performing other accounting duties and supporting staff as required or assigned
Take on new projects as needed
WHAT YOU WILL HAVE:
Bachelor's degree in Finance or Accounting
2+ years of relevant experience in an Accounting position.
Experience with month-end close
Experience with a major ERP product
Highly organized and great at tracking and meeting deadlines
Dedicated to high-quality results and finding solutions
Excellent skill with Excel and other common computer applications
Strong analytic and problem-solving skills
Strong oral, written and interpersonal communication skills
Experience with NetSuite (preferred)
Experience with FloQast (preferred)
Experience with ADP Streamline
---
DigiCert is an Equal Opportunity employer and is committed to diversity in its workforce. In compliance with applicable federal and state laws, DigiCert prohibits discrimination on the basis of race or ethnicity, religion, color, national origin, sex, age, sexual orientation, gender identity/expression, veteran's status, status as a qualified person with a disability, or genetic information. Individuals from historically underrepresented groups, such as minorities, women, qualified person with disabilities, and protected veterans are strongly encouraged to apply.