Procurement Intern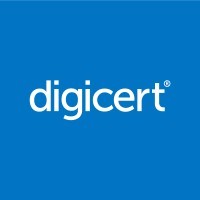 DigiCert
Operations
Lehi, UT, USA
Posted on Tuesday, November 7, 2023
ABOUT DIGICERT
We're a leading, global security authority that's disrupting our own category. Our encryption is trusted by the major ecommerce brands, the world's largest companies, the major cloud providers, entire country financial systems, entire internets of things and even down to little things like surgically embedded pacemakers. We help companies put trust—an abstract idea—to work. That's digital trust for the real world.
Position Summary
We are looking for a candidate who loves problem solving, partnering to deliver solutions, and is passionate about customer service. Ideal candidates will have a passion for designing and optimizing processes and systems. A strong focus on customer service, teamwork, and collaboration is a must.
Responsibilities
Map out Global Procurement Systems emphasis on key critical areas of improvement.
Work with our Buyer to clean inactive vendors, stale Purchase Orders, unmapped spend, etc.
Understand and map an Intake-to-Procure system emphasizing the needs of the entire global organization.
Work closely with key business partners to define needs, craft solutions, and delivery scalable processes that meet business needs.
Ensure systems and tools are optimized and work closely with team to drive process improvements and resolve system issues.
Assess the training needs of departments supported, develop training materials, design training schedule, and deliver effective training.
Drive process improvement and continuous improvement in all aspects of assigned job duties.
Develop and maintain accurate and complete documentation and provide detailed feedback on progress towards goals.
Optimize catalog implementations and management for efficient and effective procurement.
Assist in special projects and other duties as assigned.
Minimum Qualification
Working towards a Business Degree with an emphasis in Procurement, Supply Chain, Operations, ect.
Project management skills and the ability to drive change.
Experience with management tools NetSuite, GraphiteConnect, Productiv, Jira, Lucid is preferred.
Strong team player with good interpersonal skills and a track record of successfully working with cross-functional business stakeholders.
Self-starter with superb attention to detail.
Analytics experience and proficiency with Microsoft Office applications including Excel and Powerpoint.
#LI-AS1