Site Reliability Engineer (Database Administration)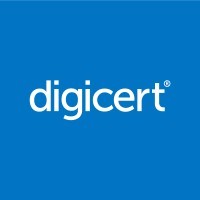 DigiCert
Software Engineering
Bengaluru, Karnataka, India
Posted on Thursday, November 9, 2023
ABOUT DIGICERT
We're a leading, global security authority that's disrupting our own category. Our encryption is trusted by the major ecommerce brands, the world's largest companies, the major cloud providers, entire country financial systems, entire internets of things and even down to little things like surgically embedded pacemakers. We help companies put trust—an abstract idea—to work. That's digital trust for the real world.
OVERVIEW:
We are in the market for a Site Reliability Engineer (Database Administration) with native, bi-lingual or business proficiency in English to join our team in Bengaluru, India.
This is a hybrid position: 3 days onsite and 2 days remote.
WHAT YOU WILL DO:
Help design, configure, and maintain DataStax Cassandra, MariaDB, MSSQL, and PostgreSQL in Cluster configuration.
Analyze data access patterns and identify hotspots and bottlenecks.
Design and review data models, and help developers plan high-performing queries.
Define and establish best practices with Cassandra, MariaDB, MSSQL, & PostgreSQL including configuration, monitoring health and backups of the cluster.
Manage storage capacity of cluster and plan for growth based on future project goals.
Diagnose and troubleshoot production issues and assume other responsibilities as needed.
Document design specifications, installation instructions, troubleshooting guidelines and other administration related process and procedures.
Perform data backups and disaster recovery operations.
Strong interpersonal and communication skills. Ability to work across multiple functions and collaborate within a team environment.
Innovative and can solve problems with unconventional techniques. Strong ability to think outside of the box.
WHAT YOU WILL HAVE:
Bachelor's degree in Computer Science or equivalent
7+ years of experience in IT or Operations related roles
5+ years of experience as Database Admin: MSSQL, MariaDB/MySQL, Casandra, PostgreSQL
5+ years of experience with multiple OS flavors: Linux, Windows
3+ years of experience with Cassandra & MariaDB data modeling and C/SQL Scripting
3+ years of experience with Windows Administration and Active directory
1+ years of experience with Automation: SALT, Ansible, K8's, Docker, and Jenkins
Ability to quickly learn new technologies and business functions
Strong analytical skills to determine effective approaches to business solutions
Experience working in an Agile or iterative approach to delivery preferred
Support on-call and maintenance window's during off hours and weekends