Graphic Designer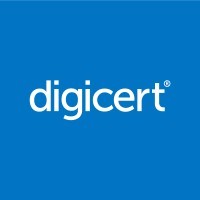 DigiCert
Software Engineering, Design
Cape Town, South Africa
Posted on Monday, November 13, 2023
ABOUT DIGICERT
We're a leading, global security authority that's disrupting our own category. Our encryption is trusted by the major ecommerce brands, the world's largest companies, the major cloud providers, entire country financial systems, entire internets of things and even down to little things like surgically embedded pacemakers. We help companies put trust—an abstract idea—to work. That's digital trust for the real world.
Position Summary:
We're looking for a Designer (pick a modifier: graphic, digital, art director, even production designer) who wants to see their work actually produced—rather than just sitting on a wall in a creative review. We want someone who knows the value of a great brand and can bring it to life through original ideas and great execution.
Your Team:
You'll work directly with and report to the Design Director to develop and execute campaigns, design & graphic systems, websites, events and employee brand experiences. You'll also work with an internal team of creative directors, copywriters, designers, developers, producers and various discipline leads. It's a collaborative group that is engaged, encouraging and focused on creating successful work. No drama here.
Your Craft:
You'll help establish and evolve our brands' visual languages through your original design and design systems. You'll also help direct our external vendors, production artist, photographers, videographers and printers to ensure work meets our standards.
Your Ideas:
Ideas are the currency of creatives. We encourage you to bring your whole creative self to the work. We believe that creativity isn't something you switch on and off during work hours, so we share inspiration and outside interests across the team. We constantly challenge our assumptions and what's possible in our category and in modern marketing models.
Your Pluck:
We hustle. We run like an agency, but we don't do timesheets, track PTO or force allegiance to the cult of agency. We pitch work all the time. We drive the work ourselves.
Your Book:
Bring it. We expect you to do work that adds to your portfolio and ends up in case films—and wins global awards like our 2021 Drum B2B Award. If your book needs help, we do the kind of work that can help it.
Yourself:
You're not prima donna. You don't fall in love with your first idea. You know that ideas can fix everything—even bad ideas. You show up, own your effort, set goals and work toward them.
REQUIRED EXPERIENCE
3+ years of experience at an agency, digital marketing dept or comparable
Art-ish degree education in graphic design, advertising, or similar is required
Portfolio is required
Experience creating online content
DigiCert is an Equal Opportunity employer and is committed to diversity in its workforce. In compliance with applicable federal and state laws, DigiCert prohibits discrimination on the basis of race or ethnicity, religion, color, national origin, sex, age, sexual orientation, gender identity/expression, veteran's status, status as a qualified person with a disability, or genetic information. Individuals from historically underrepresented groups, such as minorities, women, qualified person with disabilities, and protected veterans are strongly encouraged to apply.
__PRESENT