Technical Solutions Engineer - Network Security(EMEA shift)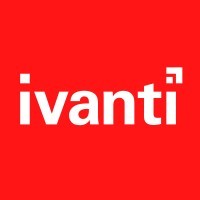 Ivanti
IT
Bengaluru, Karnataka, India
Posted on Monday, June 19, 2023
EMEA-focused Technical Solutions Engineer – Network Security – Bangalore
POSITION SUMMARY
The Technical Support Engineer provides technical support to our customers and partners, answering complex questions on function and usage of the products via the telephone and/or Internet. This position is a primary support liaison between our company and our customers. Your focus will be on providing quality technical support to network administrators, NOC, SOC and support staff. You will be working with our partners, MSPs, MSSPs as well as end customers who have purchased our network security solutions. Technical Support is primarily delivered by phone, email and screenshare.
Technical Support Engineers have excellent communication skills and look to support their colleagues and peers throughout the organization. They have an eagerness to learn and take on new challenges while thinking about how they could improve the customer experience. They know that the company's success is measured by our customers' success. Outcomes matter most!
As a Technical Engineer you are expected to proactively assist the Team in driving key initiatives and ensuring the long-term success of our customers and the company. As you mature in this role, you may be required to represent the team in several other functional areas within the company. Technical Support represents a primary way for our customers to interact with the business beyond the point of sale. This means that we are shaping how the world feels about Ivanti, every day.
This role is for the EMEA region, with the standard shift starting at 14:30 PM IST and ending at 23:30 PM IST. This tracks the 9 AM – 6 PM shift by UK hours.
PRODUCTS
The products you will be supporting are part of our Network Security offering, formerly Pulse Secure. These include NAC and VPN solutions. These can be deployed on-premise as virtual machines or hardware as well as on most cloud platforms (VPN only). In addition, Neurons-integrated SaaS offerings will be part of your scope which include Zero Trust Access and Neurons for Secure Access.
RESPONSIBILITIES/DUTIES
Resolve client questions or problems in the areas of system configuration, deployment, performance and day to day use.
Funnel customer feedback on product functionality including fixes or enhancements through appropriate channels
Serve as primary contact point between the company and customers
Keep customer informed of how and when problems are resolved
Involved in any additional follow up, analysis, testing and troubleshooting
Building and delivering action plans for issues that address the full scope of reported issues
Maintain Team goals and objectives
Works directly with the back-line engineers and development teams to resolve complex issues and provide input for product direction
Develop and share knowledge about the software
Write knowledge base articles and white papers to answer common customer questions
Deliver and receive training to/from others
Assist other Technical Support Engineers with difficult and complex issues
May perform other job duties as directed by Employee's Leaders
REQUIRED SKILLS AND EXPERIENCE
3+ years of experience in IT with an emphasis on customer support
Excellent interpersonal and communications skills, focused on delivering concise and clear instructions in English to non-native English speakers
Excellent time management, decision making and organization skills
Strong prioritisation skills and understanding of how network security solutions play a critical role in organisations
Strong technical troubleshooting skills both in theory and while conducting screen sharing sessions
Strong knowledge of networking, with a focus on TLS, HTTP(S), tunnelling and a good understanding of how the data path is affected by different OSI layer devices
Strong knowledge of Microsoft Windows server and client OS administration
Basic knowledge of the Linux command line and common commands or generalised research knowledge that will help you work through obstacles
Must have a team-first approach and have a friendly demeanor when working with colleagues
Experience of working within a case management system or CRM
PREFERRED SKILLS AND EXPERIENCE
CCNA, CompTIA Network+ or similar general networking certification
Linux or UNIX focused exposure or certifications
Microsoft Certified Professional (MCP, MCSA, MCSE or MCDBA) or the more recent Azure-focused administration exams
Exposure to software deployment and management on an enterprise scale (e.g. SCCM, Altiris)
Demonstrable knowledge of Windows Internals or in-depth knowledge of software development
Experience with scripting using Powershell, Bash or common use of tools like curl, postman or httprepl
Basic level knowledge of Load Balancers, WAN Optimisation and other Layer 3 devices that may impact VPN technology
4 year degree in Information Security or Information Technology or similar experience
External Recruiting Agencies/Vendors: Ivanti Software does not currently engage with external recruiting agencies and will not accept unsolicited resumes from any external agency. Unsolicited resumes submitted by agencies to Ivanti will become the property of Ivanti and may be contacted and engaged with directly. Ivanti maintains a preferred vendor list and only engages with these agencies from time to time. Ivanti has not agreed to pay placement or any other fee to companies who have not been specifically retained to conduct a candidate search.
#LI-IP2