Senior Manager, Engineering -C# .net, Azure, SaaS transformation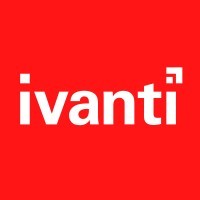 Ivanti
Software Engineering
Bengaluru, Karnataka, India
Posted on Friday, August 4, 2023
Join our team
Looking for more than just a job? We like developing our people just as much as we like developing great products.

Ivanti is a global leader in connecting industry-leading cybersecurity, unified endpoint management, and enterprise service management technologies with the Ivanti Neurons intelligent automation suite to empower users to self-service and enable devices to self-heal and self-secure. Over 40,000 customers, including 96 of the Fortune 100, have chosen Ivanti to discover, manage, secure and service their IT assets from cloud to edge, so they can deliver excellent digital employee experiences and improve IT and security team productivity and efficiency. The company has received numerous awards for being a great place to Work.
If you're passionate about what you do and are interested in developing solutions that make a difference and in having fun while doing it, Ivanti is the place for you!
What We Do
Empower users to seamlessly and securely connect from any place in the world that offers air, water and… Internet!
Equip organizations with the right tools to configure access, manage and enforce compliance with a holistic view on network, users and usage.
Empower organizations to continue to breathe easy, now with an added sense of invincibility.
Work hard so that you can focus on the things you want to!
Role Description:
Ivanti is looking for a Senior Manager, Software Engineering in the IT Service Management organization. This is an outstanding career opportunity to lead teams of Software Engineers developing cloud-based IT Service Management application.
The Senior Manager will lead enterprise-class server software development on cloud-based platforms. We are seeking a leader with a strong server-side .Net programming background with familiarity of Cloud platforms like AWS or Azure, Kubernetes, Containerization, and direct experience in building distributed SaaS applications with focus on performance, scalability and reliability. This role is a technical role and requires the candidate to provide strong technical leadership and direction to the Engineering teams.
What you'll be doing…
This is a hands-on technical role leading the design and development of software for cloud platforms that extend to private and public cloud deployment models.
Direct and lead technical architecture of .Net based applications for deployments servicing millions of concurrent users
Build and maintain software in a way that ensures compliance with certification, regulatory standards, and a technology-based information security program.
Build a strong technology team and provide technical strategy, development processes, career development.
Ensure product architecture and implementations are highly scalable, extensible with superior performance.
Ensure teams follow best practices regarding coding standards, code reviews, and testing (including unit, integration, and system test).
Drive positive communication between cross functional teams and collaborate with product managers to build product roadmap.
Who you are...
A leader who champions a culture of engineering excellence and has superior capabilities in building and managing a team of top-notch engineers.
A technologist at heart fluent in multiple technology stacks; experienced at full stack development; understand how to build large-scale enterprise applications; understands performance tuning techniques and design applications for high availability.
An expert at collaborating with stakeholders to deliver software on schedule.
What you've done…
You have extensive experience in the role of an Engineering Leader in an enterprise software engineering organization. In that role, you were building a product in Cloud/SaaS for large enterprise customers.
Managed 10+ full-time engineers, experience working globally with 5+ years in roles of increasing responsibility and technical leadership.
Built highly scalable server-side software using .Net Tech Stack to support a high volume, globally distributed applications.
Experience delivering enterprise software through completely automated deployment (CI/CD Pipeline)
Experience delivering enterprise software using agile development methodology
Experience with architecting scalable, resilient API platforms
Developed applications with built in monitoring and telemetry using industry standard latest techniques
Fluency with modern containerization, orchestration, and virtualization technologies.
Experience working in regulated environments; PCI, Federal is a plus
#LI-IP2