Senior System Analyst /Manager (Adaptive Insights/Adaptive Planning)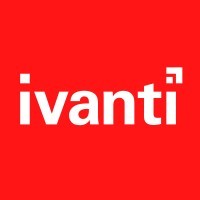 Ivanti
IT
Mumbai, Maharashtra, India · Remote
Posted on Saturday, August 19, 2023
Who We Are:
In today's work environment, employees use a myriad of devices to access IT applications and data over multiple networks to stay productive, wherever, and however they work. Ivanti elevates and secures Everywhere Work so that people and organizations can thrive.
Ivanti's mission is to be a global technology leader enabling organizations to elevate Everywhere Work, automating tasks that discover, manage, secure, and service all their IT assets. Through diverse and inclusive hiring, decision-making, and commitment to our employees and partners, we will continue to build and deliver world-class solutions for our customers.
Our Culture - Everywhere Work Centered Around You
At Ivanti, our success begins with our people. This is why we embrace Everywhere Work across the globe, where Ivantians and our customers are thriving. We believe in a healthy work-life blend and act on it by fostering a culture where all perspectives are heard, respected, and valued. Through Ivanti's Centered Around You approach, our employees benefit from programs focused on their professional development and career growth.
We align through our core values by locking arms in collaboration, being champions for our customers, focusing on the outcomes that matter most and fighting the good fight against cyber-attacks. Are you ready to join us on the journey to elevate Everywhere Work?
Why We Need you!
The FP&A Systems Analyst/Manager will control the financial systems utilized by the Corporate FP&A team at Ivanti. This position will play a hands-on role in the administration of Adaptive Insights and possibly the design and implementation of the new software package, SAC, currently under construction. Developing a software suite that integrates seamlessly with company processes and systems currently in use such as SAP, Workday, and Snowflake will give this hire a unique and valuable perspective on the operations of the department, enabling them to become a critically important member of the team from the very start. On an ongoing basis, this team member will work closely within the FP&A department to update and maintain SAC to best serve the team's evolving forecasting, budgeting, and reporting needs. This individual will become a system superuser with responsibilities ranging from data integrity and administrative maintenance to user accesses and security. The Systems Analyst/Manager will have the freedom to recognize potential system and process improvements and build out the company's data and reporting capabilities to be consistent with the vision of the individual in this role.
What You Will Be Doing:
Development and administration of Adaptive Insights / SAP Analytics Cloud (SAC)
Maintaining data integrity with regular updates to inputs including revenue, expenses, personnel, vendors, fixed assets, currency exchange rates and more
Collaborating with the FP&A team as well as other departments including Accounting, Treasury, Procurement, HR, IT, and others
Superuser responsibilities pertaining to user accesses and data security
Advancing reporting capabilities; building and delivering financial and key metrics reports to management and the board of directors
Recognizing needs, designing, and implementing system enhancements
Possible implementation of SAC with existing systems and databases including SAP/S4, Workday, Greenhouse, Snowflake and others
Possible sunsetting of existing FP&A system, Adaptive Insights
To Be Successful in The Role, You Will Have:
Skills and experience working with financial systems especially Adaptive Insights, SAP, and Workday
Experience with other systems and databases including SAP Analytics Cloud (SAC), Greenhouse, Snowflake, Salesforce, PowerBI, and Excel will also be highly valuable
Financial background with understanding of accounting, financial reporting, income statements, and planning
Degree(s) in finance, accounting, economics, information technology, or related fields
Communication and collaboration skills to work with team
#LI-SHUBHANGI