Manager, Software Engineering- .Net, ITAM and Azure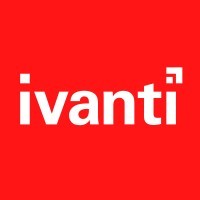 Ivanti
Software Engineering
Bengaluru, Karnataka, India
Posted on Saturday, August 26, 2023
Ivanti is seeking to strengthen its Software Engineering leadership team by adding a Manager, Software Engineering in the IT Asset Management organization. This is an outstanding career opportunity for an exceptional Software Engineering leader to lead teams of Software Engineers working at the intersection of cloud-based IT Service Management.
The candidate must have experience in building an enterprise IT Asset Management and IT Service Management software across on cloud-based platforms. He/she should have hands on experience in .Net programming and willing to take up active project assignments along with leadership role.
What you'll be doing…
You will be driving a team in building an enterprise IT Asset Management based solution for enterprise cloud deployments.
Your must have experience in building metadata-based multitenancy application development which is highly customizable.
Experience in creating and maintaining solutions for marketplace which customers can apply on the go.
This is a hands-on technical role leading the design and development of software and systems for deployment to cloud platforms that extend to private and public cloud deployment models.
Direct and lead technical architecture of hardened, well-engineered Linux and AWS/Azure systems and toolsets that deliver .Net based web applications for environments servicing millions of concurrent users.
Build and maintain systems in a way that ensures compliance with certification, regulatory standards, and a technology-based information security program.
Build a strong technology team and provide technical strategy, development processes, career development.
Ensure product architecture and implementations are highly scalable, extensible with superior performance.
Ensure teams follow best practices regarding coding standards, code reviews, and testing (including unit, integration, and system test).
Drive positive communication between project teams and collaborate with product managers to build product roadmap.
Who you are...
A leader who champions a culture of engineering excellence and has superior capabilities in building and managing a team of top-notch engineers.
A technologist at heart fluent in multiple technology stacks; experienced at full stack development; understand how to navigate server infrastructure and large-scale systems; fluent in performance tuning techniques and the network application architecture level. Are fluent in conversations about common HA idioms.
An expert at Escalation Management and interfacing with partners/customers
What you've done…
You have extensive experience in the role of an Engineering Leader in an enterprise software engineering organization. In that role, you were building a product in Cloud/SaaS or Security solutions ideally for large enterprise customers.
Managed 5+ full-time engineers, experience working globally with 3+ years in roles of increasing responsibility and technical leadership.
Built highly scalable server-side software/cloud services using .Net Tech Stack and associated infrastructure to support a high volume, globally distributed mobile applications.
Experience in managing and scaling a distributed application.
Experience delivering a completely automated deployment (CI/CD Pipeline) of server-side software.
Experience delivering enterprise software using agile development methodology.
Experience with architecting scalable, resilient API platforms
Experience in Linux and Azure systems administration, provisioning, configuration, monitoring, and troubleshooting.
Fluency with modern DevOps automation toolchains, modern containerization, orchestration, and virtualization technologies.
Development of server-side analytics using latest techniques in Big Data is a plus.
Experience working in regulated environments; PCI, Federal is a plus.