Global Proposal Manager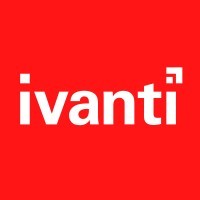 Ivanti
Administration
Remote
Posted on Tuesday, August 29, 2023
Who We Are:
In today's work environment, employees use a myriad of devices to access IT applications and data over multiple networks to stay productive, wherever, and however they work. Ivanti elevates and secures Everywhere Work so that people and organizations can thrive.
While our headquarters is in the U.S., half of our employees and customers are outside the country. We have 36 offices in 23 nations, with significant offices in London, Frankfurt, Paris, Sydney, Shanghai, Singapore, and other major cities around the world.
Ivanti's mission is to be a global technology leader enabling organizations to elevate Everywhere Work, automating tasks that discover, manage, secure, and service all their IT assets. Through diverse and inclusive hiring, decision-making, and commitment to our employees and partners, we will continue to build and deliver world-class solutions for our customers.
Our Culture - Everywhere Work Centered Around You
At Ivanti, our success begins with our people. This is why we embrace Everywhere Work across the globe, where Ivantians and our customers are thriving. We believe in a healthy work-life blend and act on it by fostering a culture where all perspectives are heard, respected, and valued. Through Ivanti's Centered Around You approach, our employees benefit from programs focused on their professional development and career growth.
We align through our core values by locking arms in collaboration, being champions for our customers, focusing on the outcomes that matter most and fighting the good fight against cyber-attacks. Are you ready to join us on the journey to elevate Everywhere Work?
Why We Need you!
The Global Proposal Manager is responsible for leading, planning, scheduling, and overseeing the timely development and delivery of high-quality responses to business opportunities, from pre-sales to post-sales activities, in a fast-paced environment. The ideal candidate is a thought leader, able to see the big picture without overlooking the details, fosters a positive and responsive team environment, and can quickly adjust to dynamic proposal development schedules and requirements.
What You Will Be Doing:
Manage the successful development of compliant, competitive, cogent, and compelling proposals through effective collaboration across teams that include internal staff, corporate partners, consultants, and supporting vendors.
Ensure the timely delivery of proposal submissions that are fully compliant with solicitation instructions.
Work with the sales team, engineering, security, and product marketing to determine author assignments and integrate win strategy, themes, and discriminators into proposal.
Provide insight, leadership, and work guidance to authors on all proposal content.
Ensure the high-quality content and appearance of final proposal deliverables.
Coordinate and support the production, reproduction, binding, and packaging in finalizing the proposal submission and response processes.
To Be Successful in The Role, You Will Have:
Bachelor's degree in business or communications field, or equivalent professional experience.
Minimum 2 years proven successful experience managing and winning proposals in a fast-paced environment on moderate- to high-complexity opportunities.
Ability to use standard English writing styles to write proposal sections; this includes information research and synthesis from multiple sources (subject matter experts, previous proposals) into a cohesive, easy-to-read, and persuasive final product.
High proficiency in the MS Office Suite (Outlook, Word, Excel, PowerPoint, Project), Adobe Acrobat, and SharePoint.
Ability to work on multiple concurrent projects.
Ability to adapt to various people and working styles under tight deadlines.
Possess excellent leadership, communication, prioritization, and organizational skills.
Editing skills; excellent knowledge of grammar and punctuation.
Experience interviewing subject matter experts to support the proposal writing process.
At Ivanti, we are committed to providing an environment of mutual respect where equal employment opportunities are available to all applicants and teammates without regard to race, color, religion, sex, pregnancy (including childbirth, lactation and related medical conditions), national origin, age, physical and mental disability, marital status, sexual orientation, gender identity, gender expression, genetic information (including characteristics and testing), military and veteran status, and any other characteristic protected by applicable law. Ivanti believes that diversity and inclusion among our teammates is critical to our success as a global company, and we seek to recruit, develop and retain the most talented people from a diverse candidate pool.