Business Development Representative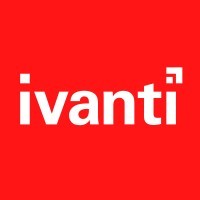 Ivanti
Sales & Business Development
Bracknell, UK
Posted on Thursday, September 14, 2023
Job Description
The Business Development Representative (BDR) is the bridge between our customers and the sales team. This person's primary responsibility is to arrange meetings between the Sales team and the customer with the purpose of finding potential opportunities for business. The BDR will be given a set of Enterprise level current customers with the purpose of identifying cross-sell and up-sell, he/she will work with the Sales team to determine a message to take into those accounts, then take this message to the relevant persona's, setting up meetings for the Sales team to further explore.
This person will ensure that all necessary information is recorded in the CRM system, so that the sales teams can follow-up as efficiently as possible, and so that the marketing team can continue to engage the customer in communications that are relevant to them. The BDR will need to understand the marketing campaigns and activities to use them as a tool for building relationships and guiding the customer along the buying journey. The BDR must also be able to assess sales readiness of customers based on a variety of datapoints.
A successful BDR will:
Have experience mapping customers to identify customer goals, financials, and key personas.
Be capable of creating emails to introduce themselves to the customer and then add value through each engagement to cultivate a successful relationship
Be experienced and confident making outbound calls
Understand the value of social media and be capable of using the right platform as a tool for business
Have experience with a large portfolio of products and have the intelligence to understand the IT challenges each solution solves
Successfully refer customers to the correct sales representative
Monitor the customer hand-over to meetings are attended and that the outcome is recorded in the CRM system
Be able to uncover new opportunities for sales by analyzing first party and third-party data
Required Skills and Experience:
This is a role for someone who is interested in growing their career in a marketing or sales profession, and is hungry for hands on experience in a fast-paced environment
You might love this job if you enjoy interacting with people using technology, are fascinated by analyzing behavioral patterns, are detail-oriented, organized, and customer-focused
Experience with Drift, Salesforce.com, 6Sense, Linkedin, Zoominfo and Outreach are a plus, but not required
This role can be based remotely, but you will be required to go to either our Daresbury or Bracknell office once a week
What Makes Marketing at Ivanti Special?
We Are Curious: We constantly seek to extend our knowledge—of our market, our solutions, our customers and ourselves.
We Are Collaborative: We value the ability to work well with others—having an intellectual curiosity, bringing out the best in others, and coming together to do good work with respect and integrity.
We Take Initiative: We value taking responsibility. Leading by example and motivating others through action is important for team growth.
We Are Brave: We value taking informed, calculated risks in order to make progress, even if it doesn't always work out.
We Are Adaptable: We value the ability to navigate ambiguity and situations where the path isn't always clear. Sometimes the path needs creating, and a flexible, resourceful mindset is key.
#LI-VG1