Sr, Account Technology Strategist (Public Sector)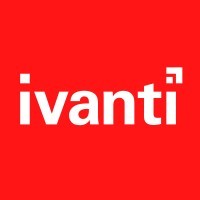 Ivanti
IT
United States · Canada · Central America
Posted on Thursday, September 14, 2023
Sr, Account Technology Strategist (Public Sector)

The Sr. Account Technology Strategist is at the forefront of our digital transformation efforts for our enterprise customers. The ATS works exclusively to support the business of customers, map business scenarios to the technical foundation, understand and translate the customer priorities and desired outcomes, and orchestrate resources in the customer's digital journey. ATS's technical acumen enables customers to do business in new disruptive ways. ATS drives the adoption of all the Ivanti products. The ATS is the owner of the technical relationship with the customer and acts as a virtual CTO.

This Job Will Provide You:
A forum to leverage your technical expertise and business acumen
Authorization to make major disruptions and changes to the technical architecture to enable transformative solutions
An opportunity to drive your customers to do business in new and transformational ways
The chances to inspire and lead teams of deep technology experts from the customer, partner, and Ivanti
Drive trusted relationship with the customer
Responsibilities
We are looking for you to demonstrate deep expertise in our customer's business, knowledge of the markets in which customer operates, and Ivanti's capability to help the customer drive their technology transformation. The broad scope of responsibility of this role requires a solid understanding of both business and technology strategy, change management, and a principled approach to broad transformation challenges and opportunities. You may also share a common set of characteristics, such as strong leadership and people skills, and bring the experience that drives innovation and customer value.

You will be focused on the following priorities:
Own, manage and develop the technical business relationships with the technology influencers/decision makers of the customers
Lead the translation of the customer's desired business outcomes into technical architecture
Influence & orchestrate the technical delivery of all technical resources involved in delivering the customers' desired outcome
Your specific actions will include:
Digital Transformation - Disrupting the mindset of customers and sales teams by bringing innovative ideas that showcase Ivanti's unique value proposition
Cyber Security Thought Leadership – Understand current cyber security trends and government mandates and explain these to customers with the value Ivanti brings
Technology Leadership - influencing the design of technical architectures to support customer's business outcomes
Technical Sales Leadership - differentiating yourself by having a strong focus on both technology and business
Qualifications
Required/Minimum Qualifications
Bachelor's Degree in Computer Science, Information Technology, Engineering, or related field
5+ years technical consulting, technical consultative selling, business consulting, practice building, or related technical/sales experience. Knowledge of one our technical pillars is highly desired.
Pre-Sales engineering or consulting experience with any of the following technologies: Mobile Device Management, Endpoint Management, Service & Asset Management Software, Patch Management, or VPN/SASE.
Knowledge of system and application design.
Familiarity with Ivanti products.
Ability to travel as needed.
Ability to persuade others through presentations, demonstrations, and written communication.
Experience writing responses for technical RFIs/RFPs

Additional or Preferred Qualifications
5+ years of experience working with effective technical teams
5+ years of technical sales experience
Additional training or education in business, sales, or marketing preferred
Experience selling or consulting to Federal, DoD, or SLED customers.
At Ivanti, we are committed to providing an environment of mutual respect where equal employment opportunities are available to all applicants and teammates without regard to race, color, religion, sex, pregnancy (including childbirth, lactation and related medical conditions), national origin, age, physical and mental disability, marital status, sexual orientation, gender identity, gender expression, genetic information (including characteristics and testing), military and veteran status, and any other characteristic protected by applicable law. Ivanti believes that diversity and inclusion among our teammates is critical to our success as a global company, and we seek to recruit, develop and retain the most talented people from a diverse candidate pool.