Senior Security Engineer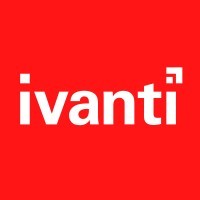 Ivanti
Software Engineering
Bengaluru, Karnataka, India
Posted on Wednesday, September 27, 2023
Position Overview:
As a Product Security Analyst at Ivanti, you will work closely with the Vulnerability Management Team to assess and address security vulnerabilities in our products and systems. You will be responsible for conducting security assessments, analyzing vulnerabilities, and assisting in the development and implementation of remediation plans. This role requires a strong understanding of cybersecurity, attention to detail, and the ability to work collaboratively in a dynamic environment.
Key Responsibilities:
Collaborate with the Vulnerability Management Team to identify, assess, and prioritize security vulnerabilities in our products and systems.

Conduct security assessments, code reviews, and penetration testing to identify potential vulnerabilities and threats.
Analyze vulnerability reports and work with cross-functional teams to verify and validate security issues.

Assist in developing and implementing remediation plans to address identified vulnerabilities.

Monitor the progress of remediation efforts and track vulnerabilities through their lifecycle.

Stay updated on emerging threats, vulnerabilities, and industry best practices to help improve our security posture.

Generate and

maintain

documentation related to security assessments, vulnerability reports, and remediation efforts.
Assist

in educating development teams on secure coding practices and security awareness.
Qualifications:
Cybersecurity Expertise:

A deep understanding of cybersecurity principles, best practices, and the threat landscape is essential. You should be able to identify and comprehend various types of security vulnerabilities, attack vectors, and the potential impact on products and systems.

Risk Assessment:

The ability to assess and prioritize security vulnerabilities based on their severity, potential impact, and likelihood of exploitation is critical. This skill involves evaluating the business impact of each vulnerability and making informed decisions about which ones to address first.

Communication Skills:

Effective communication is key to success in this role. You must be able to clearly communicate the nature of vulnerabilities, their potential impact, and the recommended remediation steps to various stakeholders, including developers, product managers, and executives.
Project Management:

Product Security Vulnerability Management often involves coordinating the efforts of cross-functional teams to remediate vulnerabilities. Strong project management skills are necessary to track progress, set deadlines, allocate resources, and ensure that vulnerabilities are addressed in a timely manner.

Technical Proficiency:

While you may not need to be a hands-on developer or security researcher, having a solid technical foundation is essential. You should be able to understand and interpret technical reports, assess the feasibility of proposed fixes, and provide guidance to technical teams on implementing security patches or mitigations.
#LI-SHUBHANGI