Contract Specialist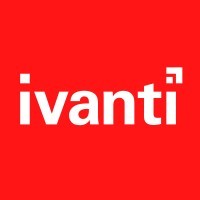 Ivanti
Australia · Remote
Posted on Monday, October 2, 2023
Join our team:
Looking for more than just a job? We like developing our people just as much as we like developing great products.
Ivanti is a global leader in IT systems and security management, service management, asset management, and mobility management solutions - helping organizations reduce risks and costs associated with managing their IT environment.
If you're passionate about what you do, are a champion of customer satisfaction and success, and interested in developing solutions that make a difference and in having fun while doing it, Ivanti is the place for you!
Job Description:
The Ivanti Contracts Specialist is a member of the in-house legal department. The position is responsible for managing, negotiating and otherwise facilitating sales and vendor transactions while ensuring that Ivanti is protected from unnecessary risk.
The main focus of the position is to support the global sales and channel organizations by negotiating, drafting and revising documents related to licensing, subscriptions, SaaS, support and services, confidentiality, privacy and security. The secondary focus of the position is to support the rest of the business by negotiating, drafting and revising documents related to Ivanti's procurement activities.
The role requires a diligent, proactive and collaborative working style, solid business judgment, a keen attention to detail and a mindset focused on finding creative solutions to any obstacles during the negotiation process. The role also provides the opportunity to work independently to support our internal teams and work collaboratively with the legal team and a variety of other business units.
RESPONSIBILITIES / DUTIES:
Review, negotiate, and revise sales, partner and vendor agreements, including licensing, subscription, SaaS, support, services, confidentiality, security and privacy agreements
Coordinate and manage the entire negotiation process from beginning to end for all legal and business terms
Ensure that all negotiated agreements have been approved and comply with Ivanti's policies, procedures, and mandates
Provide international support to colleagues across the globe and act as a primary contact and escalation point for issues or questions regarding legal issues or Ivanti's policies, procedures and mandates
Support the continuous improvement of Ivanti's standard form agreements and legal processes and policies
Negotiate and find mutual agreement with legal and procurement departments of customers and vendors
Work with Ivanti's legal, sales, sales operations, professional services, support, finance, human resources, engineering, product management, and marketing teams in order to support internal processes and policies
Perform other related duties, tasks and responsibilities as required from time to time
Required Qualifications:
Bachelor's degree or 4 years of equivalent experience
Experience drafting, reviewing, managing and negotiating agreements
Ability to communicate legal subject matter to people who do not have in depth familiarity with legal concepts
Experience working directly with sales groups and a track record of effectively negotiating directly with customers to facilitate the closure of sales and procurement-related contracts
Productive and efficient, including the ability to distinguish between material and non-material business and legal issues
Ability to accurately spot legal and business issues and find creative solutions with analytical and problem-solving skills
Strong organisational skills to prioritise workload effectively and handle a variety of difficult tasks
Exceptional oral and written communication skills to work closely with internal and external groups
Motivated self-starter with solid business judgment and a willingness to take on new responsibilities
Experience working well under pressure and consistently meeting demanding deadlines
Fluency in English
Preferred Qualifications:
Juris doctorate or other advanced degree
Experience with and understanding of legal and business issues related to software licensing, SaaS subscriptions, intellectual property, confidentiality, procurement, security and data privacy
Experience working under the supervision of an attorney at a high-tech software company
Experience working at a company that primarily works with and through distributors and resellers
Understanding of contractual issues that impact legal risks and financial issues (e.g., revenue recognition)