UX Researcher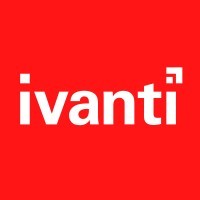 Ivanti
Design
warrington, uk
Posted on Sunday, October 22, 2023
Help us design the future of IT!
We are looking for an enthusiastic UX Researcher who will help us define and shape the user experience of our products, working in close collaboration with multi-disciplinary product teams, and teammates across our diverse, global business. This role is a fantastic opportunity for an up-and-coming UX Researcher looking for a new challenge in a dynamic industry. Ivanti are committed to implementing research and validation practices at scale across our product development teams worldwide. We are laser-focused on delivering better products, providing increased value to our customers, and helping drive their success.
In this role, you will have the opportunity to…
· Work closely with UX Designers, product development teams, and fellow researchers to define and plan UX research activities, ensuring the right methods are employed at the right stages of the product development lifecycle to gain valuable insights and validation.
· Carry out user research activities using both qualitative and quantitative methods.
· Synthesize and present findings in compelling and easily digestible formats.
· Help to organize and curate research insights, enabling them to be democratized across the wider Product organization.
· Engage in strategic projects and research initiatives.
· Contribute ideas around processes and tooling to increase the effectiveness and impact of the Research Team.
What to bring…
· At least 2 years of "real world" UX Research experience.
· Good knowledge, and hands-on experience of a range of common UX research methods across the qualitative, quantitative, attitudinal, and behavioral dimensions.
· Solid analytical skills – comfortable synthesizing, interpreting, and deriving insights from complex information and data.
· Effective communication skills - the ability to connect with people, present confidently, clearly explain concepts and influence others.
· Experience developing research plans and strategies, ensuring the right techniques are employed at the right time to deliver maximum insight and value.
· A degree qualification in Psychology, Behavioral Science, or a research-related field is an advantage but not a requirement.
· Experience working in B2B Technology / Software sectors is a significant advantage but not a requirement.
Why join Ivanti?
Ivanti is a global leader in IT management solutions covering security, service, asset, and mobility management - helping organizations reduce the risks and costs associated with managing their IT environment. Ivanti is experiencing significant growth worldwide. The company has received numerous awards for being a Top Place to Work, as well as many accolades for the products it develops.
If you are passionate about what you do, a champion of customer satisfaction and success, interested in delivering solutions that make a real difference (and having fun while doing it!) Ivanti is the place for you.
#LI-Remote
#LI-AA1