Senior Director, Global Tax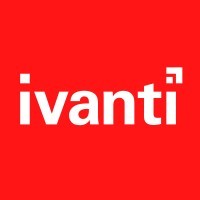 Ivanti
Sales & Business Development
United States
Posted on Tuesday, October 24, 2023
Who We Are:
In today's work environment, employees use a myriad of devices to access IT applications and data over multiple networks to stay productive, wherever and however they work. Ivanti elevates and secures Everywhere Work so that people and organizations can thrive.
While our headquarters is in the U.S., half of our employees and customers are outside the country. We have 36 offices in 23 nations, with significant offices in London, Frankfurt, Paris, Sydney, Shanghai, Singapore, and other major cities around the world.
Ivanti's mission is to be a global technology leader enabling organizations to elevate Everywhere Work, automating tasks that discover, manage, secure, and service all their IT assets. Through diverse and inclusive hiring, decision-making, and commitment to our employees and partners, we will continue to build and deliver world-class solutions for our customers.
Our Culture - Everywhere Work Centered Around You
At Ivanti, our success begins with our people. This is why we embrace Everywhere Work across the globe, where Ivantians and our customers are thriving. We believe in a healthy work-life blend and act on it by fostering a culture where all perspectives are heard, respected, and valued. Through Ivanti's Centered Around You approach, our employees benefit from programs focused on their professional development and career growth.
We align through our core values by locking arms in collaboration, being champions for our customers, focusing on the outcomes that matter most and fighting the good fight against cyber-attacks. Are you ready to join us on the journey to elevate Everywhere Work?
Why We Need you!
Ivanti is seeking an experienced, highly-motivated Senior Director of Global Tax responsible for International tax matters. The Senior Director must have the ability to operate independently in a fast-paced environment and to work closely and proactively with numerous functional teams across our organization. This position will report to the Ivanti SVP of Global Accounting and will manage a global team of four.
What You Will Be Doing:
Keep current on global tax developments that may affect our business, including monitoring, researching and analyzing the effects of US and international legislation
Globally lead technical tax research and tax planning efforts to optimize the company's worldwide tax position, support and defend tax set and improve tax efficiency
Provide assistance to implementation of global tax planning strategy including technical analysis, ownership of implementation work plan, and appropriate documentation for use in accounting, compliance and tax audit cycles
Provide guidance on the tax language in customer contracts clarifying the company's tax responsibilities and provide input on the application of withholding taxes for customers in certain foreign jurisdictions
Assist in developing and implementing integration strategies for M&A activities
Maintain global transfer pricing policies, include preparing and reviewing transfer pricing calculations, agreements and documentation
Manage the international tax portion of US tax returns, include preparing and reviewing US international tax calculations such as GILTI, FDII, BEAT, subpart F, FTC and disclosures
Work with Treasury to reconcile inter-company accounts and forecast inter-company cash movements
Provide strategic support on the international tax aspects of tax examinations and inquiries by the IRS and foreign tax authorities
Prepare quarterly and year-end tax provision calculations relating to international operations for US consolidated and local statutory financials
Work with Regional Tax and Finance teams as needed on various projects
Help address tax related issues in determining new product/service contracting structures and commercial flow
Support special and/or ad hoc projects that arise
To Be Successful in The Role, You Will Have:
12+ years of relevant tax experience, including in public accounting and at a multinational publicly listed company
Expert knowledge of US GAAP tax accounting and financial statement disclosures relating to taxes
Significant experience with managing US tax compliance obligations, including analyzing and documenting tax positions. Exposure to international tax issues
Knowledge of transfer pricing issues common to U.S. multi-national technology companies
A proven ability to research and communicate complex technical tax issues clearly to non-tax team members and work effectively across functional teams and senior leadership
Excellent interpersonal and communication skills to effectively collaborate with all levels of management and cross functional teams
Independent and self-driven with the ability to find solutions in a fast-paced environment
Growth mindset and willingness to embrace change
Result oriented
Certified Public Accountant; active or inactive status acceptable
At Ivanti, we are committed to providing an environment of mutual respect where equal employment opportunities are available to all applicants and teammates without regard to race, color, religion, sex, pregnancy (including childbirth, lactation and related medical conditions), national origin, age, physical and mental disability, marital status, sexual orientation, gender identity, gender expression, genetic information (including characteristics and testing), military and veteran status, and any other characteristic protected by applicable law. Ivanti believes that diversity and inclusion among our teammates is critical to our success as a global company, and we seek to recruit, develop and retain the most talented people from a diverse candidate pool.