Senior Office Support Specialist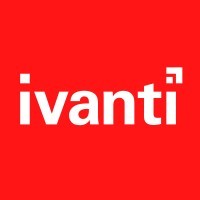 Ivanti
Customer Service
warrington, uk
Posted on Thursday, November 9, 2023
Location: Daresbury, Warrington.
The Office Administrator will organise and coordinate administration duties and office procedures. The role is to create and maintain a pleasant work environment, ensuring high levels of organisational effectiveness, communication, and safety.
The Office Administrator will report to the Director, Facilities (EMEA & India) and responsibilities include general building/office maintenance, receptionist and front of house duties and Health and Safety arrangements.
A successful Office Administrator should have experience with a variety of office software (Outlook, Teams, Excel, Word etc.) and can accurately handle administrative duties.
Ultimately, the Office Administrator should be able to ensure the smooth running of the office and help to improve company procedures and day-to-day operation.
Responsibilities:
Serve as the point person for all facilities duties including:

Building Maintenance
Vendor/Supplier Monitoring and Management
Health and Safety

Serve as the point person for all reception duties including:

Meeting room bookings
Postal and courier services
Greeting visitors.

Maintain the office condition and arrange necessary repairs.
Organise, review, and implement all site H&S requirements, including training for First Aid and Fire Wardens.
Ensure health and safety is upheld and adhered to by office staff.
Place orders for stationery, condiments, coffee, fruit, milk etc. as and when required.
Liaise with the building manager and security to arrange annual fire evacuations.
Assist in the onboarding process for new hires by set up and activation of new starter access passes.
Address employee's queries regarding office issues.
Liaise with facility management vendors, including cleaning, PPM and security services to review costs and SLA's.
Send all invoices to the Finance team for payment.
Raise purchase order requests for Facilities purchasing.
Support the Director, Facilities (EMEA &India) with projects across the region.
General administration and adhoc facilities tasks as requested by the Director, Facilities (EMEA & India)