Staff Software Engineer - Full stack(C#, Azure, Angular)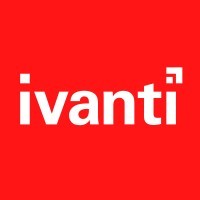 Ivanti
Software Engineering
Bengaluru, Karnataka, India
Posted on Thursday, November 9, 2023
JOB ROLE
Staff Software Engineer - Full Stack Developer (MS Azure, Angular)
MISSION STATEMENT
As a software engineer, you will work on the core components of Ivanti Neurons. Ivanti Neurons hyper-automation technology allows customers to discover, manage, secure and service their IT landscape from cloud to edge.
STRATEGIC HIRING OBJECTIVE
OBJECTIVE
Complete the development of new functionality in the Agent Management part of Ivanti Neurons
Successfully resolve issues reported by our customers.
Contribute to a positive and constructive atmosphere in the team.
Contribute to solid designs before the implementation starts
Maintain high quality code.
CHALLENGES
Help the business deliver on tight deadlines associated with Agent Management feature delivery and sustainment
Provide additional support to other teams, including, but not limited to Patch Cloud, UWM and App Distribution who have critical dependencies on team Cayman to deliver their projects
Ensure the team retain knowledge and experience in MS Azure development
Prevent colleague from leaving team Cayman due to lack of resources and increase in stress levels
OPPORTUNITIES
Help Ivanti remain positioned very well against Microsoft and VMware in the Gartner DEX market and EUEM Forrester Wave
Deliver solutions that enable new logo wins against competitors including Microsoft and VMware
Provide capabilities that allow existing Ivanti MDM customers and on-premises solutions customers to migrate to Ivanti Neurons