Technical Support Engineer - Ivanti Neurons for ITSM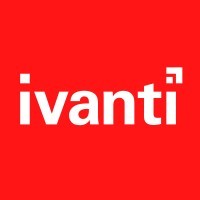 Ivanti
IT, Customer Service
Remote
Posted on Saturday, November 18, 2023
Who We Are:
In today's work environment, employees use a myriad of devices to access IT applications and data over multiple networks to stay productive, wherever, and however they work. Ivanti elevates and secures Everywhere Work so that people and organizations can thrive.
While our headquarters is in the U.S., half of our employees and customers are outside the country. We have 36 offices in 23 nations, with significant offices in London, Frankfurt, Paris, Sydney, Shanghai, Singapore, and other major cities around the world.
Ivanti's mission is to be a global technology leader enabling organizations to elevate Everywhere Work, automating tasks that discover, manage, secure, and service all their IT assets. Through diverse and inclusive hiring, decision-making, and commitment to our employees and partners, we will continue to build and deliver world-class solutions for our customers.
Our Culture - Everywhere Work Centered Around You
At Ivanti, our success begins with our people. This is why we embrace Everywhere Work across the globe, where Ivantians and our customers are thriving. We believe in a healthy work-life blend and act on it by fostering a culture where all perspectives are heard, respected, and valued. Through Ivanti's Centered Around You approach, our employees benefit from programs focused on their professional development and career growth.
We align through our core values by locking arms in collaboration, being champions for our customers, focusing on the outcomes that matter most and fighting the good fight against cyber-attacks. Are you ready to join us on the journey to elevate Everywhere Work?
Why We Need you!
Looking for more than just a job? We like developing our people just as much as we like developing great products.

Ivanti is a global leader in IT systems and security management, service management, asset management, and mobility management solutions, and is experiencing significant growth worldwide. The company has received numerous awards for being a Top Place to Work. With open positions around the globe, it's an exciting time to join Ivanti!

If you're passionate about what you do and are interested in developing solutions that make a difference and in having fun while doing it, Ivanti is the place for you!
What We Do
Empower users to seamlessly and securely connect from any place in the world that offers air, water and… Internet!
Equip organizations with the right tools to configure access, manage and enforce compliance with a holistic view on network, users and usage.
Empower organizations to continue to breathe easy, now with an added sense of invincibility.
Work hard so that you can focus on the things you want to!
Position Summary:
The Technical Support Engineer provides technical support to our customers and re-sellers, answering complex questions on function and usage of the products via the telephone and/or Internet. This position is a primary support liaison between our company and our customers providing quality technical support. Technical Support Engineers have excellent communication skills, and look to support their colleagues and peers throughout the organization. They have an eagerness to learn and take on new challenges while thinking about how they could improve the customer experience. As a Technical Engineer, you are expected to proactively assist the team in driving key initiatives and ensuring the long-term success of our customers and the company. You may be required to represent the team in many other functional areas within the company. TSE's are held accountable for case quality, customer service quality, and metrics as defined and communicated by the business. The support team is staffed 24x7 and position could require changes in hours based on business needs.
What You Will Be Doing:
Log, capture, and troubleshoot customer incidents and provide resolution within defined SLA's.
Manage multiple customers and incidents on a varying level of priority
Provide excellent technical and customer service, strong communication skills a must
Product testing and the ability to test and document issues found in product releases
Ability to recognize when to escalate cases on behalf of the customer to meet business commitments.
To Be Successful in The Role, You Will Have:
BA/BS in Computer Science, Information Technology, Engineering or other related degree OR equivalent relevant experience with 3+ Years in the software, application support industry.
Flexible schedule and ability to work additional hours when necessary to meet both customer and business needs; possible on-call rotation
Database knowledge and experience: Oracle or MSSQL to include query statements, data base optimization tuning/indexing, utilization of tools such as Query Analyzer/Enterprise Manager, DB design and understanding roles and users.
Understanding of IT operations and ITIL practices are applied and used via an IT Service Management product.
Technical writing skills; ability to write knowledge base articles, news group content and product materials for internal and external use
Working Knowledge of:

Windows Operating Systems
Internet Information Services – IIS
SQL Server Reporting Services - SSRS
Networking and Network Diagnostics
Server virtualization: VMware, Virtual PC
At Ivanti, we are committed to providing an environment of mutual respect where equal employment opportunities are available to all applicants and teammates without regard to race, color, religion, sex, pregnancy (including childbirth, lactation and related medical conditions), national origin, age, physical and mental disability, marital status, sexual orientation, gender identity, gender expression, genetic information (including characteristics and testing), military and veteran status, and any other characteristic protected by applicable law. Ivanti believes that diversity and inclusion among our teammates is critical to our success as a global company, and we seek to recruit, develop and retain the most talented people from a diverse candidate pool.