Senior Account Manager - JAPAC (Flashtalking )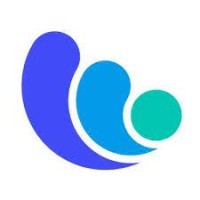 Mediaocean
Sales & Business Development
Singapore
Posted on Thursday, March 30, 2023
Mediaocean is the mission-critical platform for omnichannel advertising. With more than $200 billion in annualized media spend managed through its software, Mediaocean connects brands, agencies, media, technology, and data. Using AI and machine learning technology to control marketing investments and optimize business outcomes, Mediaocean powers campaigns from planning, buying, ad serving, and creative personalization to analysis, optimization, invoices, and payments. Mediaocean employs 1,500 staff across 30 global offices and supports over 100,000 people using its products.
Flashtalking by Mediaocean is the leading independent global ad server, delivering excellence for major agency holding groups and brands in the market such as P&G, Adobe, Jetstar,McDonald's and Streamotion. Prior to Mediaocean's 2021 acquisition of Flashtalking, we were already making waves globally as the industry's first cookieless ad management and insights platform. Through a combination of proprietary innovative technology, proven products and renowned service, Flashtalking enables advertisers to activate data, combine it with creativity and analyze how to get the best return on their online ad spend. This product suite includes omnichannel ad serving, dynamic creative solutions, multi-touch attribution and verification. With our new Social and Connected TV product offerings, we are closing the loop on our Omnichannel solutions for clients. We're looking for passionate, enthusiastic, and ambitious team members to join us on this exciting journey as we roll out our go-to-market strategies this coming year.
Come and be part of the Flashtalking by Mediaocean family – with a team who is beyond awesome in every possible way!
The Senior Account Manager will be responsible for providing trusted leadership and
management of assigned business. The role has three key objectives:
1. Manage and build trusted client relationships
2. Day-to-day management and implementation of sophisticated digital marketing campaigns
3. Identify areas of growth opportunities across assigned accounts and upsell Flashtalking products
The Senior Account Manager role is a key role within the Account Management organisation working on high revenue generating accounts. You will work with mid-senior stakeholders for both the agency and client partners to bring strategic insight and expertise to help clients achieve their digital marketing goals.
What you will do –
PRIMARY RESPONSIBILITIES
Client Relationships:
· Build strong trusted relationships with key client and agency stakeholders both locally and globally
· Championing your clients' brands and guarding the quality of our product
· Own and lead all client facing calls/in-person meetings (Weekly status meetings, monthly office hours, one-off meetings, etc.)
· Regularly presenting to clients; new product initiatives and upselling opportunities, platform demo's, business reviews and dynamic creative workshops
Revenue:
· Engaging advertisers and agencies in strategic dialogue, assessing opportunities involving senior management for large commercial scale and growth opportunities
· Know the commercial value and projected revenue of assigned accounts, identifying opportunities for financial growth, upselling products and solutions to existing clients where opportunities arise
· Own Salesforce maintenance, monthly pacing and billing for assigned accounts, ensuring all invoicing is done correctly within the needed timeframe
· Commercial management; signing off new campaign approvals and IO's, processing billings
Day-to-Day Account Management:
· Participate in strategy workshops for assigned clients and agency teams
· Support Account Director in developing and maintain externally facing scope of work documents to ensure strategy and set-up alignment for internal and external teams across accounts
· Managing on-boarding of new clients, producing custom on-boarding documentation and support across the range of our services
· Collaborating with internal stakeholders (i.e. Commercial Team, Technical, Creative Services) to ensure successful execution of agreed strategies
· Lead internal and external communications to effectively and proactively manage client expectations
· Own and lead all internal meetings and communication pertaining to client work (internal status meetings, slack conversations, emails, zoom chats, etc.)
· Monitor campaign performance and provide analytics insights and optimization strategies where appropriate
·
5+ years of professional experience in digital media required
. Areas of work can include account management, project management, sales or ad operations.
·
Highly motivated and self-sufficient
. You're able to operate autonomously in a fast-paced ad tech environment. You have the ability to take initiative, own your business and follow through.
·
Excellent written and verbal communication skills
. You demonstrate the ability to effectively communicate clearly and concisely. You enjoy public speaking and presenting to clients and agency partners. You can write clear, grammatically correct, and easy to digest emails.
·
Detailed oriented
. You have a sharp eye for details and consistency. You're able to capture all details and translate them into an easily digestible format.
·
Project management
. You're able to meet and keep track of tight SLA's with lots of moving parts for all the various external and internal team members. You're able to effectively pull together resources, set and manage expectations and possess a calm demeanor while having fun along the way.
·
MS Office
. A comprehensive understanding of MSOffice (especially Excel and PowerPoint) and Sharepoint
WHAT'S IN IT FOR YOU?
Come and be part of a family vibe business, where brilliant people and a sense of humour is the essence of our DNA. Personal growth and wellbeing lie at the heart of our people and our leadership style.
· Employee assistance program – flexible working options to choose from: Full-time office / hybrid (office/home split) / full remote working
· Summer Fridays (during daylight saving period)
· Stocked office pantry and fridge
· Regular office hours drinks/bar
· Regular team bonding activities
· International mentorship program
· International buddy program – assigned during onboarding
· Thorough onboarding plan and training
· LinkedIn learning subscription
· Headspace Meditation App
We would hate to miss out on your application because you do not meet every requirement – transferrable skills and education will also be considered, so please do not hesitate to apply!
Mediaocean recognizes our true strength and value shine when all our team members feel there is space in the conversation for their voices, thoughts, ideas, perspectives, and concerns. Mediaocean is committed to being an equal opportunity employer, and we consider all applicants regardless of their age, race, color, gender, sexual orientation, ethnicity, religion, national origin, disability, or veteran status.
If you're an existing Mediaocean employee and would like to submit a referral,
click here
.