Junior Manual Tester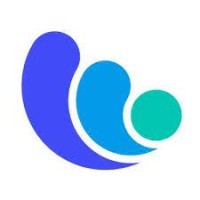 Mediaocean
Casablanca, Morocco
Posted on Friday, April 21, 2023
Mediaocean is the mission-critical platform for omnichannel advertising. With more than $200 billion in annualized media spend managed through its software, Mediaocean connects brands, agencies, media, technology, and data. Using AI and machine learning technology to control marketing investments and optimize business outcomes, Mediaocean powers campaigns from planning, buying, ad serving, and creative personalization to analysis, optimization, invoices, and payments. Mediaocean employs 1,500 staff across 30 global offices and supports over 100,000 people using its products.
Description
Reporting into the Test Lead in Casablanca, you will be responsible for assisting manual testing on a variety of projects across multiple tech teams.
Responsibilities
Ensuring the highest quality of delivery of new functionality on products from the Build team.
Executing test plans to perfection.
Exploratory and regression testing.
Participating in Alpha Testing on particularly large projects.
Keeping a positive and open communication stream with the Build and Test teams to ensure the maximum team collaboration.
Considering all angles when testing a release, not just ensuring that the functionality works but how performant, risky and secure it is.
What you will do –
Fantastic communication with the other manual testers, automated testers and external team members - friendly, open, honest, effective communication is one of the most critical parts of this role.
Attention to detail
A never-ending constant advocate of product quality
Being a kind, positive, helpful and friendly teammate inside and outside the Test Team.
A great team fit for our dynamic
Who you are -
Bachelor degree or higher and have a great level in English.
A bit of tech knowledge and/or experience
From a testing background
Ability to approach a release from an end-to-end perspective and ensure that the functionality is tested holistically
Ability to perform a task repetitiously without degrading performance
WHAT'S IN IT FOR YOU?
· Inclusive workplace environment
· Professional development opportunities within our Learning & Development programs
· Belong@Mediaocean affinity based groups of colleagues to create community
· All of these benefits/perks are effective on the date of hire
We would hate to miss out on your application because you do not meet every requirement – transferrable skills and education will also be considered, so please do not hesitate to apply!
Mediaocean recognizes our true strength and value shine when all our team members feel there is space in the conversation for their voices, thoughts, ideas, perspectives, and concerns. Mediaocean is committed to being an equal opportunity employer, and we consider all applicants regardless of their age, race, color, gender, sexual orientation, ethnicity, religion, national origin, disability, or veteran status.
If you're an existing Mediaocean employee and would like to submit a referral,
click here
.