Pharmacy Support Installation & Implementation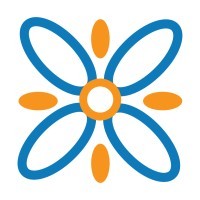 Micro Merchant Systems
Customer Service
New York, NY, USA
Posted on Thursday, March 9, 2023
Micro Merchant Systems (MMS) is seeking a Pharmacy Support Installation & Implementation Lead to provide technical training and support of our products and services for our growing customer base of Independent, Long-Term Care, Specialty, Mail Order, Regional & National Chain, Hospital & Health System pharmacy customers throughout the U.S, and beyond. In this role, you provide technical support for hardware and network related issues associated with our line of pharmacy management software, services, APP, API Interface, and training offerings for our PrimeRxTM Pharmacy Management System customers through engagement via phone, email, chat, web meeting and other customer communication mechanisms.
PrimeRx™ is the engine that powers thousands of pharmacy operations and we are looking for talented people to join our Installation and Implementation Team to deliver best-in-class customer service and technical support for our customers and their patients.
Mission: Is to provide our customers with innovative Pharmacy Management Solutions that meet their unique needs. Our company motto, "Software without Limits," is a testament to our commitment to continuous improvement and innovation.
Vision: Is to lead the Pharmacy Management Software industry with innovative solutions that allow pharmacies to better serve their patients, with the highest levels of efficiency and functionality.
Values: Innovation, Reliability & Customer Service
Principal Responsibilities
Demonstrate strong communication skills (written and verbal) thru the delivery of internal and external email, chat, web meeting and verbal interactions with clients, colleagues, and vendors for effectively manage installation projects, handle project escalations, develop team schedules and assist in the successful onboarding.
Proactively engage clients to address customer inquiries with timely and effective solutions and exceptional customer satisfaction while maintaining effective KPIs and SLAs.
Become proficient in the resolution of routine pharmacy customer inquiries for hardware/network settings and functionality questions on our line or Prime branded pharmacy management products, services, APPs, APIs and Interfaces.
Execute effective Root Cause Analysis escalations in collaboration with Manager as required to ensure effective ticket resolution and customer satisfaction for all hardware/software/network related issues.
Diagnose and troubleshoot hardware problems and help our customers install applications and programs and provide basic support for password resets, printer configurations, break/fix instructions, resolving network issues, configuring operating systems and using remote desktop connections to provide immediate support.
Assists with repair, configuration, installation and troubleshooting of issues related to hardware performance on servers, scan & network equipment
Possess self-driven initiative for continues learning to build knowledge on all hardware associated with the company's products, services, organizational and industry changes.
Participate in periodic team huddles and training with Managers Team Members and others to learn new products and services to better serve our customers.
Maintain frequent communication to offer encouragement, amend tasks, and provide updates
Job Requirements
Two years of experience supporting information technology systems including hardware, software, technical research, Information Technology System Management, and customer service in a Call Center environment is highly desired.
3 to 5 years of experience in hardware installation and troubleshooting in a Call Center environment
Able to follow strict installation processes and procedures
Ability to consistently lift, carry, push, pulls items as much as 50lbs
Experience in computer cabling, both fiber and copper
Experience in repair/replacement of computer components and hardware
Strong attention to detail
Ability to gather data to troubleshoot and resolve issues
Position requires good interpersonal skills; the ability to interact effectively with clients, vendors, management, co-workers, etc., to promote a cooperate environment.
Must be self-motivated, able to multi-task, comfortable working independently or under general direction only, with the ability to work within tight deadlines.
Experience working with/supporting pharmacy management software highly preferred
Possess a strong understanding and working knowledge of various Windows based platforms
Possess basic to intermediate knowledge of Networking including but not limited to, configuration and sharing of network resources (printers, workstations, routers, blue-tooth devices, and/or all computer networkable related devices)
Must be able to participate in rotation coverage of weekend (periodically).
Work will be performed within company office or onsite at Pharmacies.
Sufficient mobility to move between work locations and the ability to move, arrange, and relocate heavy equipment is required.
Travel to various work sites and meeting locations and some field work is required
Education
Associates or bachelor's degree in Technology/Information Services or a closely related field preferred.
Certifications like CompTIA A+ or Network+ or Cisco Certified Technician or equivalent preferred
Pharmacy Technician experience preferred
Featured Benefits
Snacks and Drinks - HQ
Medical Insurance
Dental Insurance
Vision Insurance
401k company match
HSA/FSA/Commuter
Paid STD/Life
Employee discount program
Employee assistance program
Spring Health - mental well-being program
Micro Merchant Systems is an equal-opportunity employer; we value a combination of ideas, perspectives, and cultures at our company. We do not discriminate on the basis of race, religion, color, national origin, gender, sex, gender identity, sexual orientation, age, marital status, veteran status, or disability status. EEO/AA Employer.