Pharmacy Application Tech Support L1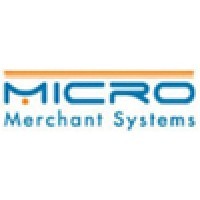 Micro Merchant Systems
IT, Customer Service
New York, NY, USA
Posted on Thursday, April 13, 2023
Micro Merchant Systems (MMS) is seeking a Pharmacy Support Services Tech, Level I to provide technical support to our growing customer base of Independent, Long Term Care, Specialty, Mail Order, Regional & National Chain, Hospital & Health System pharmacy customers throughout the U.S, and beyond. In this role, you will provide technical support for our line of pharmacy management software, services, APP, API Interface offerings, and hardware and network support needs for our PrimeRxTM Pharmacy Management System customers through engagement via phone, email, chat, web meeting and other customer communication mechanisms. PrimeRx™ is the engine that powers thousands of pharmacy operations and we are looking for talented people to join our Support Service Team to deliver best-in-class customer service and technical support for our customers and their patients.
Mission: Is to provide our customers with innovative Pharmacy Management Solutions that meet their unique needs. Our company motto, "Software without Limits," is a testament to our commitment to continuous improvement and innovation.
Vision: Is to lead the Pharmacy Management Software industry with innovative solutions that allow pharmacies to better serve their patients, with the highest levels of efficiency and functionality.
Values: Innovation, Reliability & Customer Service
Principal Responsibilities: (Essential Function) • Handle qualitative 30+ calls per day in a fast-paced environment with a presentable tone and delivery techniques in support of our pharmacy customers. • Demonstrate strong communication skills (written and verbal) thru the delivery of internal and external email, chat, web meeting and verbal interactions with clients, colleagues and vendors for effective ticket documentation and timely resolution of customer inquiries. • Proactively engage clients to address customer inquiries with timely and effective solutions and exceptional customer satisfaction while maintaining effective KPIs (95% First-Call Resolution) and SLAs (90% of all calls answered/responded to within 60 seconds). • Become proficient in the resolution of routine pharmacy customer inquiries such as insurance rejections, software/hardware/network settings and functionality questions on our line or Prime branded pharmacy management products, services, APPs and Interfaces. • Execute effective Root Cause Analysis escalations in collaboration with Support Service Manager and Subject Matter Experts as required to ensure effective ticket resolution and customer satisfaction