Pharmacy Software Trainer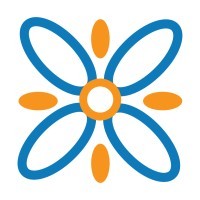 Micro Merchant Systems
New York, NY, USA
Posted on Saturday, July 29, 2023
The Pharmacy Software Trainer is a key contributor in executing learning objectives for the implementation team. As a Pharmacy Software Trainer, you will be crucial in educating pharmacists, pharmacy technicians, and other staff members on effectively utilizing and implementing our pharmacy software solutions. Your primary goal will be to ensure that our clients and their staff gain comprehensive knowledge of the software, enabling them to streamline their workflow, enhance patient care, and maximize the software's capabilities.
What you will do
Deliver training sessions using various formats, including in-person and virtual.
Organize and conduct webinars for clients.
Organize and conduct demos internally.
Reach out to new clients and schedule PrimeRx training through phone and email.
Monitor the training inbox and training calendar to ensure prompt responses.
Collaborate with subject matter experts and fellow trainers to ensure the accuracy and relevance of training content.
Stay updated with industry and company trends and best practices to enhance training programs continually.
Develop and update Knowledge Base Articles with current information.
Collaborate closely with the manager to identify training needs and opportunities for their teams.
Produce and develop new training videos.
Travel 10-15% of the time for work purposes.
What you will need
Bachelor's degree in Pharmacy, Healthcare Informatics, Computer Science, or a related field.
Prior experience working with pharmacy software solutions and familiarity with pharmacy workflows.
Excellent presentation and communication skills, both verbal and written.
Ability to explain complex technical concepts clearly and straightforwardly.
Strong interpersonal skills with the ability to build rapport and establish positive relationships with clients and team members.
Proven experience in developing and delivering training programs, preferably in the healthcare or pharmacy industry.
Proficiency in using multimedia tools, virtual training platforms, and e-learning software.
Highly organized, detail-oriented, and able to manage multiple training projects simultaneously.
Willingness to travel to client sites as required.
What will make you stand out
Experience with PrimeRx
Experience as a trainer
Featured Benefits
Snacks and Drinks - HQ
Medical Insurance
Dental Insurance
Vision Insurance
401k company match
HSA/FSA/Commuter
Paid STD/Life
Employee discount program
Employee assistance program
Spring Health - mental well-being program
About Us
Micro Merchant Systems (MMS) is a market leader in the pharmacy software industry, with pharmacy management systems installed throughout the U.S. and beyond. At MMS, we help pharmacies to improve three main areas of their business: patient outcomes, operational processes, and financial health.
• We help pharmacies improve patient outcomes through enhanced patient engagement tools that free up time to provide more robust clinical services by reducing prior authorizations and rejected claims.
• We streamline operational processes to eliminate manual work and reduce errors allowing pharmacies to dispense more prescriptions with the same staff.
• We work to maximize the financial health of our pharmacy customers through industry tools and partnerships that pay our clients millions of dollars each month.
Our PrimeRx™ Pharmacy Management Software serves pharmacies across the spectrum of independent pharmacies providing solutions for retail, compounding, long-term care, and 340B pharmacy operations. You will also find PrimeRx™ in multi-location chains, specialty, hospital/outpatient, mail-order, physician offices, and hub-style pharmacies.
At MMS, we follow the motto "Software without Limits," building customized solutions to address the specific needs of each pharmacy we serve. Our ability to offer these robust solutions, along with our decades of experience in the pharmacy industry, set us apart from our competitors and has made Micro Merchant Systems a leading provider of pharmacy technology solutions.
Our hiring process is in compliance with applicable law. All persons hired are required to verify identity and work eligibility and complete employment eligibility verification.
We do not accept unsolicited headhunter and agency resumes. We will not pay fees to any third-party agency or Company that does not have a signed agreement with Micro Merchant Systems Inc. Micro Merchant Systems is an equal-opportunity employer.
We eagerly seek applicants of diverse backgrounds and hire without regard to race, color, gender identity, religion, national origin, ancestry, citizenship, physical abilities (or disability), age, sexual orientation, veteran status, or any other characteristic protected by law.