Business Development Representative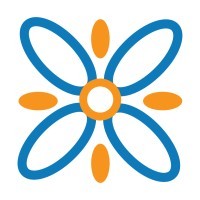 Micro Merchant Systems
Sales & Business Development
Remote
Posted on Tuesday, September 19, 2023
Looking for a career where you can help pharmacies build healthier communities, join us at Micro Merchant Systems, Inc., a market leader in the pharmacy software industry.
About The Role
The Business Development Representative (BDR) is the first point of contact to a potential client and they pitch a strong value proposition for the needs of each respective pharmacy to develop long-term strategic customer relationships for mutual growth, profitability, trust, loyalty, and innovation. The BDR will be responsible for sales and business development opportunities within assigned markets, with specific responsibilities to engage prospects and create business opportunities for the Account Executives in the sale of our PrimeRx platform of pharmacy software solutions. Once a prospective client is engaged, our BDRs set the stage and organize a meeting for them to meet with their Executive Sales counterpart. The BDR will leverage the Company's resources and capabilities in creating growth and maintaining the highest levels of customer service through identifying and delivering solutions that aid in our customer's success. We are looking for activity-driven individuals that are excited to learn new solutions and tackle new problems for our customers. If you thrive in an environment that demands you to stretch yourself, you may fit in at Micro Merchant Systems.
What You Will Do
Make daily calls to customers within assigned territory, while ensuring you are meeting weekly call quotas
Complete weekly prospecting calls to independent pharmacies within the assigned territory
Liaison between clients and management to help provide solutions to clients
Follow strategic marketing, sales, and forecast plans created by Executives to achieve corporate objectives for products and services
Convey industry trends and product feedback from pharmacy stakeholders to internal teams to assist in developing product enhancements and additional offerings
Active log-on participation and monitoring of both the ZOHO Sales IQ Chat feature and the Sales Phone Que
Represents company at local & national trade association meetings
Work with product managers, programmers, and customers to resolve issues and communicate status/solutions to appropriate stakeholders
Proactively identify, recommend, and implement processes and other operational improvements
Perform any other duties as deemed necessary to provide quality service to the MMS customer base
What You Will Likely Need
1-3 Years of Sales Experience
Experience selling software or similar technology-based solutions into the healthcare space
Proficiency in using CRM & Microsoft Office programs
Discipline in executing steps of a formal sales process
Ability to travel 30% of the time, and as required
Valid driver's license
Western-based residency within a major metropolitan market is preferred
Bachelor's degree is preferred
About Us
Micro Merchant Systems (MMS) is a market leader in the pharmacy software industry, with pharmacy management systems installed throughout the U.S. and beyond. At MMS, we help pharmacies to improve three main areas of their business: patient outcomes, operational processes, and financial health.
• We help pharmacies improve patient outcomes through enhanced patient engagement tools that free up time to provide more robust clinical services by reducing prior authorizations and rejected claims.
• We streamline operational processes to eliminate manual work and reduce errors allowing pharmacies to dispense more prescriptions with the same staff.
• We work to maximize the financial health of our pharmacy customers through industry tools and partnerships that pay our clients millions of dollars each month.
Our PrimeRx™ Pharmacy Management Software serves pharmacies across the spectrum of independent pharmacies providing solutions for retail, compounding, long-term care, and 340B pharmacy operations. You will also find PrimeRx™ in multi-location chains, specialty, hospital/outpatient, mail-order, physician offices, and hub-style pharmacies.
At MMS, we follow the motto "Software without Limits," building customized solutions to address the specific needs of each pharmacy we serve. Our ability to offer these robust solutions, along with our decades of experience in the pharmacy industry, set us apart from our competitors and has made Micro Merchant Systems a leading provider of pharmacy technology solutions.
Our hiring process is in compliance with applicable law. All persons hired are required to verify identity and work eligibility and complete employment eligibility verification.
We do not accept unsolicited headhunter and agency resumes. We will not pay fees to any third-party agency or Company that does not have a signed agreement with Micro Merchant Systems Inc. Micro Merchant Systems is an equal opportunity employer.
We eagerly seek applicants of diverse backgrounds and hire without regard to race, color, gender identity, religion, national origin, ancestry, citizenship, physical abilities (or disability), age, sexual orientation, veteran status, or any other characteristic protected by law.