Account Executive - Strata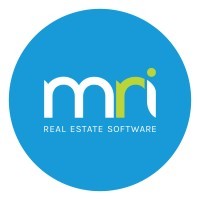 MRI Software
Sales & Business Development
Sydney, Australia
Posted on Friday, May 12, 2023
Position Summary:
Drive net new revenue to the business and create advocates in the marketplace for the MRI brand, reduce attrition rate of existing customers through open and regular communication, drive whitespace revenue into existing customer accounts through new feature adoption and uptake of partner integrations. This is a great opportunity for dynamic sales professionals that are focused on expanding MRIs footprint to the existing Strata client base employing a consultative sales approach.
As an MRI Account Executive, you will be responsible for the following:
Driving and managing the sales process - targeting net new opportunities, identifying client solutions, building and maintaining customer relationships, supporting/ scheduling software demonstrations, negotiating and administrating opportunities through inbound and outbound activity
Confidently conducting client presentations, meetings, product demonstrations, and promoting MRI at industry conferences and trade shows
Maintain relationships with existing customers through online and face-to-face interaction.
Understand MRI's positioning in the market and be well-versed in product differentiators and strengths
Work with sales leadership & marketing to achieve short and long-term sales goals for targeted clients
Develop and implement integrated sales strategies in conjunction with other business units on shared opportunities
Exceed assigned annual sales/retention quotas
Working with the broader sales team to share ideas, knowledge, and new business development strategies to help the team WIN
Handle the contracting process and sales administration (SFDC)
Understand MRI's positioning in the market and be well-versed in product differentiators and strengths
Maintain a healthy pipeline, excellent record keeping, and forecast reporting
Represent the company at trade association meetings to promote products
REQUIREMENTS:
3 -5 years of strategic account executive or account manager experience in the software industry or similar
Strata industry knowledge and or experience (including an understanding of Strata Master) required
Demonstrated track record in adding value through client relationships in order to increase revenue over a sustained period, exceeding sales targets with the ability to work with the key stakeholders
Excellent verbal and written communication skills
Confidence in presenting to clients/prospects
Ability to operate in a very fast-paced environment with multiple priorities
Good understanding of technology and ability to absorb new systems and processes
SalesForce experience preferred, yet not required
What Makes this a Great Opportunity?
MRI is an industry leader that has experienced double-digit revenue growth year over year
We provide great internal sales support including marketing support
Base salary + uncapped commissions
Flexible working arrangements

6x Flexi AnyDays: knock 2.5 hours off your day on a Friday

Engaging, fun, & inclusive culture: check out the MRI Software APAC Insta Feed and Stories
About the business:
MRI Software delivers innovative applications and hosted solutions that free real estate companies to elevate their business. Our flexible technology platform, along with an open and connected ecosystem, allows us to meet the unique needs of real estate businesses, from property-level management and accounting to investment modeling and analytics for the global commercial and residential
markets. With nearly five decades of expertise and insight, we have grown to include offices across the
United States, the United Kingdom, Hong Kong, Singapore, Australia, South Africa, New Zealand,
Canada, India, and Ireland with over 3500 team members to support our clients and their unique needs!