Lease Abstractor (French Advance level certification/degree)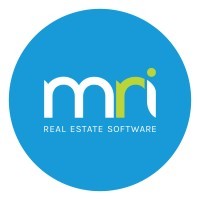 MRI Software
Gurugram, Haryana, India · India
Posted on Wednesday, July 5, 2023

Position Description
Job Title: Lease Abstractor (French Advance level certification/degree)
About the role:
A real estate lease abstractor will be responsible for performing day-to-day activities related to lease administration, including abstracting critical lease information and entering data into lease abstraction software. In addition, there is a strong emphasis on the quality of data abstracted because this information will be used by numerous other departments within the client organization.
Key Responsibilities
Abstract and interpret commercial lease documents such as leases, amendments, subleases, termination agreements, etc. Input lease data into lease abstraction/accounting platforms like Leverton, ProLease, MRI etc Review peer abstracts to ensure all critical lease data is captured and entered accurately into accounting/lease system platform including tenant billing information, lease dates, square footage, recurring charges, lease option, etc Track and work with internal client stakeholders to obtain required documentation related to development milestones, rent commencement notices, etc Maintain and update tenant/landlord naming & use descriptions for reporting purposes Flag items requiring additional information to follow up with client stakeholders Coach and train the new team members on the lease abstraction process Develop workflows for increasing the overall abstraction accuracy of the team
Desirable Skills for an Abstractor
Strong experience in Lease Abstraction domain specifically in US Real Estate industry, back-office operation ranging from Office, Retail and Industrial Portfolio
Clear understanding of contractual terminologies
Advance level certification/degree in French language
She/He should be interested in conducting research and should have an eye for detail.
Ability to read, comprehend, and interpret standard to moderately complex real estate documents.
Strong attention to detail with a commitment to accuracy and quality while meeting goals and deadlines.
Ability to learn new applications and processes with limited oversight.
Priority setting, organization and time-management skills.
Strong verbal and written communication skills.
High level of professionalism, trust, and integrity.
Flexibility, eagerness to learn, and desire to work in a fast-paced and evolving organization.
Qualification
Any Degree.
Experience in reading, comprehending, and interpreting documents
Experience with analyzing data and problem solving
Benefits:
Annual performance-related bonus
Flexi Fridays: knock 2.5 hours off your day on a Friday (max 6 per annum)
Me Days: an additional 3 days of leave each year to qualifying employees
Engaging, fun & inclusive culture: check out the MRI Software APAC Insta feed and stories!
About the business:
Founded in 1971, MRI Software is a leading provider of innovative real estate software applications and hosted solutions. MRI's comprehensive and flexible technology platform coupled with an open and connected ecosystem meets the unique needs of real estate businesses—from property-level management and accounting to investment modeling and analytics for the global commercial and residential markets. With nearly five decades of expertise and insight, we have grown to include offices across the United States, the United Kingdom, Hong Kong, Singapore, Sydney, South Africa, New Zealand, Canada and Ireland with over 3000 team members to support our clients and their unique needs!