Senior Project Manager IV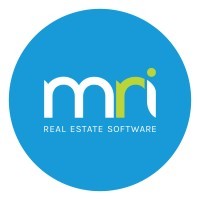 MRI Software
Operations
Cleveland, OH, USA
Posted on Thursday, July 20, 2023
MRI Software LLC is a leading provider of innovative software solutions for the global real estate industry. MRI delivers a comprehensive and truly configurable solution, from property-level management and accounting to the most complex, long-range financial modeling and analytics for both the commercial and multifamily real estate markets. As a leading provider of real estate enterprise software applications and hosted solutions, MRI leverages over 40 years of business experience to develop long-term successful relationships with its clients. Originally founded in Cleveland, Ohio, U.S.A., the company has offices in Toronto, London, Sydney, Singapore, and Hong Kong.
As a Project Manager in the Project Management Office at MRI Software, LLC, you will be responsible for driving execution of projects, from initiating project management to client delivery, and ensuring that these projects deliver on time with high quality, in accordance with stated business and technical objectives. You will play a quarterback role in partnering with all cross-functional leaders and team members to deliver the approaches and work required for an offering to succeed in the market.
The role will be measured on delivery of on time, high quality solutions that meet documented business and technical objectives. Manage timely deliverables at the milestone level with strong communication, planning, and problem solving skills. Success will require strong analytical capability to identify potential problems and propose corrective actions. Candidates must have a 'can do' attitude and be comfortable working in fast paced environment where a winning team will be both local and in remote locations.
Creates, optimizes, and drives structured schedules and milestone project plans across multiple product lines
Sets and meets deadlines with quality deliverables, effectively adapting and modifying plans based on changing data or conditions

Assists in planning and ensuring that a project tracks to resources, schedule, and budget constraints

Tracks open issues and effectively negotiate to impact decisions and trade-offs and to guide issues within internal and external groups to resolution

Holds program team members accountable for their commitments, milestones, resources, and deliverables

Anticipates, identifies, documents, and manages key program risks, proposing appropriate mitigation and contingency plans and communicates in a timely manner to stakeholders and senior management
Identifies project or product dependencies and tracks and reports on their progress if required for go live

Proposes workable solutions to problems by analyzing business and technical trade-offs among alternatives, and uses objective judgment and influence to formulate and drive consensus on recommendations

Frames communication and discussions for the intended audience, with appropriate context and line of sight

Ensures that the appropriate documents exist and are broadly communicated to drive shared vision among the program teams

Creates clearly understandable & actionable success criteria, objectives, and requirements and communicates them to the team
Conducts and effectively facilitates project team meetings to update status, and identify and resolve issues

Achieves quality results through strong team interaction, effective cross-team collaboration and taking ownership of the success of the initiative
Personal and Business Skills:
Strong planning acumen and self starter that clearly prioritizes against delivery goals
Communication strengths to anticipate needs and ensure teams have the information they need to be effective, presents effectively to executives and cross-functional leaders

Analytic & strategic thinking based on deriving insights from disparate pieces of information and translating those insights into action and mitigation plans

Solid decision making skills despite ambiguous data and situations. Considers upstream and downstream operational impacts as decision inputs. Balances long-term vs. short-term objectives
5+ years working knowledge of and experience with project/program management
Experience working with software development or software migration projects a plus

Experience leading a team or directly supervising them

Detail-oriented and extremely organized, with proven ability to establish priorities and achieve results with very strong communication skills
Educational Requirements:
BA/BS in

Business,

Computer Science,

Engineering,

Information Systems or a related area, or equivalent

program/project management experience
Our total rewards may include:
Health, Dental, and

Vision Insurance

Plan

Options

20 Days - Paid Time Off

401K, includes matching & Roth

Flexi Any-Day (knock 2.5 hours off of your day 6 (six) times a year)

11 Paid Holidays

Tuition

Reimbursement

Pet Insurance

Unique perks such as a wedding limo, giveaways, holiday-themed celebrations, service awards, and much more…

Variety of community engagement

opportunities &charitable

donation matches