Project Manager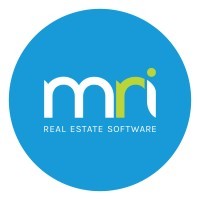 MRI Software
Operations
Posted on Friday, July 28, 2023
From the day we opened our doors in 1971, MRI Software has built flexible, game-changing real estate software solutions to improve people's lives. The only way to carry out that mission is to hire the absolute best employees on earth. People like you.
Work hard, play hard. Always. Our relentless commitment to client success, our employee resource groups and our promise to empower our teams to reach their full potential are a few examples of what makes MRI Software special.
And we're insanely dedicated to creating a work environment that you look forward to every single day. That's why we invest heavily in our employee engagement, so you enjoy the tech industry's best perks. Together with the whole Pride, (lion roar for "family") employees, customers, and partners, we're on a mission to break new ground and lead the real estate industry into a digital-first future.
We understand the need to provide a flexible working environment partnered with team collaboration and socialisation. Therefore, we operate a hybrid working model with 3 days of working from home per week. This role is based in our London, UK office.
MRI Software is looking for a Project Manager to join a growing team in our Global Professional Services (GPS) department.
This role involves managing multiple customer facing engagements of varying complexity and duration.
The team size is currently around 25 individuals providing project services to hundreds of customers at any one time with each Project Manager managing multiple clients at once.
The Project Management team sits naturally at the centre of customer implementations and hence the Project Manager has a high profile role within MRI.
Responsibilities to include
Successful delivery of multiple concurrent customer-facing consulting and technology projects

Ensuring quality of delivery and customer satisfaction

Customer relationship and expectation management during the engagement lifecycle

Provide clear and accurate management reporting and statistics including accurately forecasting imminent invoicing and future income

Work closely with the sales teams and have a solid understanding of the sales process
Work very closely with the team of consultants to ensure project deliverables are met

Work with the operations team to effectively schedule the necessary team members on projects, while recognising that there will be competing demands on these resources

Liaise with practice managers and directors on project escalations

Manage changes to project scope and schedule effectively

Risk management
Self-starter

Customer-focused

Efficient time management
Leadership skills

Ability to lead a meeting and portray concepts persuasively

Recognition that the need for administration and day-to-day tasks is vital in the role of Project Manager

Multi-tasking

High teamwork ethic
Commercially aware

People management skills

Impeccable attention to detail in presentations, emails etc

Excellent all-round communication skills

Ability to spot potential improvements and work with others to deliver them
Skills/Requirements Necessary
Proven ability to work on complex pieces of work to successful outcomes for both employer and customer

At least two years of experience in a project management role

Strongly confident in understanding of the software development lifecycle
Highly proficient with Microsoft Office
Skills/Requirements Desired
Microsoft Project experience

Delivering real estate or financial solutions
At least two years of experience in delivering external projects to clients

Some travel may be required but in general the role of the Project Manager is to work remotely from our clients, with kick-off meetings and escalation meetings sometimes more likely to be candidates for face-to-face meetings
We're obsessed with making this the best job you've ever had!
We want our teams to love working here, so we've created some incredible perks for you to enjoy:

Join our employee-led groups to maximise your experience at work such as our Diversity, Equity and Inclusion committee, employee resource groups such as Women and Allies, and our Pride Event Group.

Enjoy peace of mind over yours and your family's health with our Private Medical Insurance and Health Cash Plan.

Invest in our competitive Personal Pension plan and help set you up for your future.

Big on family? So are we! We understand family is important and being able to spend quality time with your family as it grows is a wonderful experience. Our Parental Leave Program is designed to give you the opportunity to spend even more time with your new arrival(s).

Enjoy a fantastic work-life balance with 25 days of annual leave plus Bank Holidays, and finish early 6 times a year with our 'Flexi' scheme.

Income Protection Plans give you the peace of mind you deserve.

Further your professional development and growth with our generous Tuition Reimbursement Schemes.

Enjoy the flexibility of working from anywhere in the world for two weeks out of the year!
MRI continues to strive to amaze as a global industry leader in real estate software. Whether you are joining as a new pride member or bringing your expertise back, your talent is important to maintaining MRI's high client experience standard and continuing our growth in the PropTech space.
Amazing growth takes amazing employees. Are you up to the challenge?
We know the confidence gap and imposter syndrome can get in the way of meeting remarkable candidates, so please don't hesitate to apply — we'd love to hear from you!

As a global company, we believe diversity brings benefits for our people, customers and clients. This is why MRI Software is committed to being an inclusive employer, regardless of your ethnicity, religion, sexual orientation, gender identity, disability, age, military and veteran status.
Diversity, Equality and Inclusion are values that are critical to our success; come and see for yourself.