Marketing Campaign Manager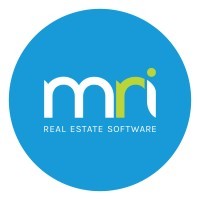 MRI Software
Marketing & Communications, Sales & Business Development
London, UK
Posted on Monday, August 28, 2023
From the day we opened our doors in 1971, MRI Software has built flexible, game-changing real estate software solutions to improve people's lives. The only way to carry out that mission is to hire the absolute best employees on earth. People like you.
Work hard, play hard. Always. Our relentless commitment to client success, our employee resource groups and our promise to empower our teams to reach their full potential are a few examples of what makes MRI Software special.
And we're insanely dedicated to creating a work environment that you look forward to every single day. That's why we invest heavily in our employee engagement, so you enjoy the tech industry's best perks. Together with the whole Pride, (lion roar for "family") employees, customers, and partners, we're on a mission to break new ground and lead the real estate industry into a digital-first future.
We understand the need to provide a flexible working environment partnered with team collaboration and socialisation. Therefore, we operate a hybrid working model with 3 days of working from home per week. This role is based in the Newcastle UK office.
As a Marketing Campaigns Manager at MRI Software, you will be responsible for marketing campaigns aim at the Occupier audience, really getting to know our client personas to develop our brand to resonate with the audience. You will create and deliver integrated campaigns, to drive customer acquisition and expand existing client opportunities, liaising with the Director of Marketing EMEA, and other key individuals across the business to ensure alignment with organisation priorities. You will be responsible for maximising ROI across campaigns, working with fellow marketing professionals in the EMEA team to ensure objectives are met and performance targets achieved. You will build close ongoing marketing relationships with our key industry associations and market influencers to expand our brand reach and thought leadership content.
RESPONSIBILITIES:
To be responsible for planning, developing, and delivering the annual integrated campaigns plan, from brief through to post-campaign analysis and reporting, using any insight gained to improve.
Align the annual campaigns plan to marketing themes, business strategy and Go to Market priorities, measuring achievement against set objectives and performance targets

Managing and building our content including client stories, to ensure engagement at the top of the funnel to attract new clients and maintain thought leadership presence in the sector.

To work with and further establish a network of agencies and freelancers, including full service, digital and creative, to be commissioned within the team as needed

As part of campaigns activity, to plan for relevant presence at exhibitions, and conferences both physical and virtual formats including delivering a series of hosted webinars

To ensure brand compliance throughout campaigns, always on the lookout for imaginative and innovative ways of extending reach and influence

Develop and maintain positive working relationships with fellow colleagues and key external stakeholders
REQUIREMENTS:
5 years marketing experience within B2B

Experience within the property or software sector preferable
BENEFITS:
We're obsessed with making this the best job you've ever had!
We want our teams to love working here, so we've created some incredible perks for you to enjoy:
Join our employee-led groups to maximise your experience at work such as our Diversity, Equity and Inclusion committee, employee resource groups such as Women and Allies, and our Pride Event Group.

Enjoy peace of mind over yours and your family's health with our Private Medical Insurance and Health Cash Plan.

Invest in our competitive Personal Pension plan and help set you up for your future.

Big on family? So are we! We understand family is important and being able to spend quality time with your family as it grows is a wonderful experience. Our Parental Leave Program is designed to give you the opportunity to spend even more time with your new arrival(s).

Enjoy a fantastic work-life balance with 25 days of annual leave plus Bank Holidays, and finish early 6 times a year with our 'Flexi' scheme.

Income Protection Plans give you the peace of mind you deserve.

Further your professional development and growth with our generous Tuition Reimbursement Schemes.

Enjoy the flexibility of working from anywhere in the world for two weeks out of the year!
MRI continues to strive to amaze as a global industry leader in real estate software. Whether you are joining as a new pride member or bringing your expertise back, your talent is important to maintaining MRI's high client experience standard and continuing our growth in the PropTech space.
Amazing growth takes amazing employees. Are you up to the challenge?
We know the confidence gap and imposter syndrome can get in the way of meeting remarkable candidates, so please don't hesitate to apply — we'd love to hear from you!

As a global company, we believe diversity brings benefits for our people, customers and clients. This is why MRI Software is committed to being an inclusive employer, regardless of your ethnicity, religion, sexual orientation, gender identity, disability, age, military and veteran status.
Diversity, Equality and Inclusion are values that are critical to our success; come and see for yourself.