Executive Assistant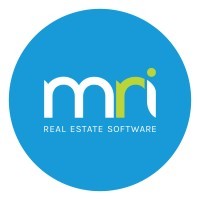 MRI Software
Administration
Atlanta, GA, USA
Posted on Thursday, September 7, 2023
At MRI, our company culture is more than a talking point – it's what makes us shine! We value your hard work and encourage you to be your whole self while you do it. Passion, integrity, and inclusion mixed with a healthy dose of fun is what makes us the best fit for your next career move!
As an Executive Assistant, this individual is responsible for performing high-level administrative duties for the Executive Leadership Team. This role requires analysis and use of initiative and independent judgment with frequent access to confidential and highly complex information. This role requires knowledge of corporate policy and is often called upon to interpret and communicate the Senior Leaders' intent to other managers. A dedicated, confident individual will thrive in this energetic, rewarding and high-intensity environment and work with minimal supervision.
Job Responsibilities:
Provide direct administrative support to Executive Officers
Serve as executive assistant team lead, including managing group initiatives and acting as the trusted SME and main point of contact for administration
Lead and/or assist with the planning and management of corporate and professional events
Directly coordinate all aspects of domestic and international travel for C-suite executives, including ground transportation, flights, accommodations, agendas, expense reporting, etc.
Ghost write professional and personal correspondence on behalf of C-suite as needed
Fulfill facilities requests as required, such as room/meeting setup, meal ordering, making copies, etc.
Maintain and balance executives' schedules to ensure business and personal needs are met; heavy calendar management
Assist with projects or tasks as assigned, including but not limited to: budget management, conducting research, recording minutes, accepting or directing calls, reviewing and disseminating information, preparing agendas, etc.
Provide support to other departments and stakeholders as requested; other duties as assigned

Requirements:
2-4 year college degree or equivalent with a minimum 5-7 years executive level administrative experience in a medium to large size corporate environment
High-level organizational and communication skills
Advanced Microsoft Office skills, particularly Word, Excel, PowerPoint and Outlook
Ability to maintain a high level of professionalism, polish, confidentiality, diplomacy and discretion in dealings with clients and staff at all times
Ability to effectively manage multiple priorities
Strong attention to detail
Hybrid work flexibility; 2 days onsite with flexibility depending on leadership and business needs
Some travel may be required
Our total rewards include:
Health, Dental, and

Vision Insurance

Plan

Options

20 Days - Paid Time Off

401K, includes matching & Roth

Flexi Any-Day (knock 2.5 hours off of your day 6 (six) times a year)

11 Paid Holidays

Tuition

Reimbursement

Pet Insurance

Unique perks such as a wedding limo, giveaways, holiday-themed celebrations, service awards, and much more…

Variety of community engagement

opportunities &

charitable donation matches
MRI Software named a 2023 Top Workplace by NorthCoast 99!
MRI continues to strive to amaze as a global industry leader in real estate software. Whether you are joining as a new pride member or bringing your expertise back, your talent is important to maintaining MRI's high client experience standard and continuing our growth in the PropTech space.
MRI is proud to be an Equal Employment Opportunity employer.