Billing Analyst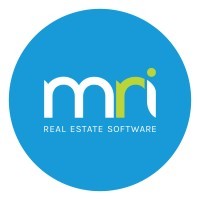 MRI Software
IT
Cleveland, OH, USA
Posted on Saturday, September 16, 2023
From the day we opened our doors in 1971, MRI Software has built flexible, game-changing real estate software solutions to improve people's lives. The only way to carry out that mission is to hire the absolute best employees on earth. People like you.
Work hard, play hard. Always. Our relentless commitment to client success, our employee resource groups and our promise to empower our teams to reach their full potential are a few examples of what makes MRI Software special.
And we're insanely dedicated to creating a work environment that you look forward to every single day. That's why we invest heavily in our employee engagement, so you enjoy the tech industry's best perks. Together with the whole Pride, (lion roar for "family") employees, customers, and partners, we're on a mission to break new ground and lead the real estate industry into a digital-first future.
We understand the need to provide a flexible working environment partnered with team collaboration and socialization. Therefore, we operate a hybrid working model with 3 days of working from home per week. This role can be based at our HQ in Solon, Ohio or any of our flagship U.S. based offices (Atlanta, Houston, Dallas)
The Role:
MRI Software is seeking a Billing Analyst to join our team! The Billing Analyst will be working with the core business team as well as supporting any acquired entities' AR portfolios. This individual will be responsible for all aspects of billing related to specific MRI Software verticals. The Billing Specialist will work closely with Finance, Legal, and Sales departments to coordinate the billing of net new deals, client renewals, and ad hoc additions to client portfolios. He/She will be responsible for meeting deadlines around billing in order to assist in the closing of monthly books for financial statement preparation. The Billing Specialist role offers great opportunities to work on various projects as they arise; providing the chance to learn new processes and procedures, which lead to increased roles and responsibilities within the company.
Functions:
Process all billing opportunities related to assigned MRI Software business verticals
Gain an understanding of end-to-end revenue impact of respective billing, and credits, including all deferred revenue implications
Identify, track, and resolve potential billing issues
Work with the Legal department to understand all contracts and order documents as they relate to fee schedules and client billing
Work with the Sales department to accommodate client requests
Research and resolve client disputes and escalate the issues to the right internal

contacts/departments.

Manage and maintain client information within the billing system to ensure proper delivery of invoices
Make recommendations to implement improved processes and procedures.
Perform other duties and participate in other projects as assigned by management, including cross training within the department.
You Have:
Experience working with MS Excel and Word
Consistently at work and on time, follows instructions, responds to management direction and solicits feedback to improve performance
Good communication skills and ability to work well individually or as a member of a team
Attention to detail and ability to plan, organize, prioritize and multi-task
Shows strong initiative, problem analysis and problem-solving skills
Bachelor's degree or equivalent work experience
Background in Finance is preferred, but not required
Strong ability to resolve discrepancies and knowledge of billing systems.
We're obsessed with making this the best job you've ever had!
We want our teams to love working here, so we've created some incredible perks for you to enjoy:
Join our employee-led groups to maximize your experience at work such as our Diversity, Equity and Inclusion committee, employee resource groups such as Women and Allies, and our Pride Event Group

Enjoy peace of mind over yours and your family's health with our medical coverage options and HSA benefit

Invest in our competitive 401k plan and help set you up for your future

Big on family? So are we! We understand family is important and being able to spend quality time with your family is a wonderful experience. Our Parental Leave Program is designed to give you the opportunity to spend even more time with your new arrival(s)

Enjoy a fantastic work-life balance with 20 days PTO plus observed Holidays, plus 15 hours of 'Flexi' time a year

Further your professional development and growth with our generous Tuition Reimbursement offerings

Enjoy the flexibility of working from anywhere in the world for two weeks out of the year
At MRI, our company culture is more than a talking point – it's what makes us shine! We value your hard work and encourage you to be your whole self while you do it. Passion, integrity, and inclusion mixed with a healthy dose of fun is what makes us the best fit for your next career move!
MRI continues to strive to amaze as a global industry leader in real estate software. Whether you are joining as a new pride member or bringing your expertise back, your talent is important to maintaining MRI's high client experience standard and continuing our growth in the PropTech space.
Amazing growth takes amazing employees. Are you up to the challenge?
We are not accepting unsolicited resumes from agencies and/or search firms for this job posting.

MRI Software is an Equal Opportunity Employer. Regardless of your race, color, religion, sex, national origin, sexual orientation, gender identity, disability, age, veteran status, you are welcome here.