SQL Developer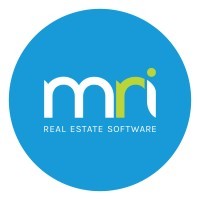 MRI Software
Software Engineering
Bengaluru, Karnataka, India
Posted on Monday, September 25, 2023
Job Description:
MRI Software looking for an experienced and skilled SQL Server Developer who develops rules on SQL server based on Functional requirement from the Business. You will work on SQL server and engaged in writing complex queries, creating/amending procedures, packages, triggers, Indexes, Functions and transactions.
Skills:
3 - 8 years MS SQL Server Development experience required

Advanced SQL – techniques including creation of stored procedures, functions, window functions, common table expressions, dynamic SQL generation, query performance optimization, etc.

Public/Affordable Housing Programs – familiarity with terminology and requirements for public and affordable housing programs including HUD Section 8, HUD Public Housing, Low Income Housing Tax Credit (LIHTC), USDA Rural Development, etc.

Financial software – familiarity with General Ledger, Accounts Payable/Receivable including balance sheet vs. income accounts, cash vs. accrual processing, etc.

SSMS (nice bonus but not required)
Education
BA/BS Degree in Computer Science, Software Engineering or related software engineering experience.
Benefits:
Ability to learn leading technical / industry standards and technologies

Flexible working arrangements (2 days in the office)

Annual performance-related bonus

6x Flexi Fridays: knock 2.5 hours off your day on a Friday

Engaging, fun & inclusive culture: check out the MRI Software APAC Insta feed and stories!
About the business:
MRI Software is a global Proptech leader delivering innovative applications and hosted solutions that free real estate companies to elevate their business.
Our flexible technology platform, along with an open and connected ecosystem, allows us to meet the unique needs of real estate businesses, from property-level management and accounting, to investment modeling and analytics for the global commercial and residential markets. With nearly five decades of expertise and insight, we have grown to include offices in across the United States, the United Kingdom, Hong Kong, Singapore, Australia, South Africa, New Zealand, Canada, and India, with over 2000 team members to support our clients and their unique needs!
MRI is proud to be an Equal Employment Opportunity employer.