Data Analyst (Database Management)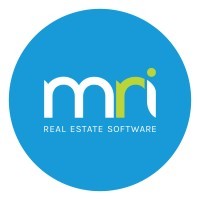 MRI Software
IT, Data Science
Bengaluru, Karnataka, India
Posted on Monday, September 25, 2023
Job Summary:
As a Data Analyst, you will be instrumental in transforming data into actionable insights that inform business decisions. This role requires strong Excel skills, proficiency in analytics, data manipulation and migration, Salesforce and database management experience, and a strong understanding of ETL tools and SQL. The ideal candidate will be an analytical thinker with the ability to translate and match data sets, perform account mapping, and de-duplicate data, who can craft and implement data-driven strategies.
Responsibilities:
Collect, process, and clean data from different sources. Perform data manipulation and migration tasks across various databases and platforms, including Salesforce. Develop, maintain, and manage advanced reporting, analytics, dashboards, and other BI solutions. Use statistical tools to interpret data sets, paying particular attention to trends and patterns that could be valuable for diagnostic and predictive analytics efforts. Translate and match complex data sets, perform account mapping, and deduplicate data. Conduct thorough data analysis to help our team make informed decisions. Leverage ETL tools and SQL for data extraction and analysis. Document specifications for business intelligence reports, dashboards, or other outputs. Collaborate with cross-functional teams to develop and refine data analytics processes.
Requirements:
Bachelor's degree in Mathematics, Economics, Computer Science, Data Management, Statistics, or a related field. Proven work experience as a Data Analyst or in a similar role. Proficient in Excel, with a strong understanding of its formulas and functions. Experience in data migration, translation, matching, and deduplication across various databases and platforms, including Salesforce. Strong knowledge of ETL tools and SQL. Understanding of data warehousing and data cleaning. Excellent analytical skills and ability to derive insights from data. Strong communication and presentation skills, both written and verbal.
Preferred:
Advanced degree in a related field. Professional experience with data visualization tools (such as Tableau or Power BI). Certifications in Salesforce or other relevant platforms. Familiarity with agile methodologies. Experience working in a remote team setting.