Maintenance Assistant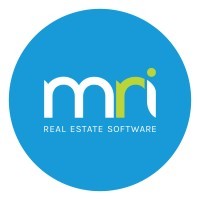 MRI Software
Cleveland, OH, USA
Posted on Monday, September 25, 2023
Our Maintenance staff is responsible for the general cleanliness and light maintenance activities to ensure a safe, orderly, and inviting facility. This position works closely with and follows directions from the Facility Manager and Global Facility Director.
Duties and Responsibilities include, but not limited to:
Complete daily, weekly, monthly, and quarterly checklists and cleaning duties
Comply with work order system to include interpreting work orders, performing work requested and completing work orders per instruction and ensure their completion to satisfaction.
Maintain cleanliness of all restrooms, breakrooms, common areas, and conference rooms throughout the facility; ensure supplies are refilled as needed.
Ensure property common areas looks clean, safe, and ensure that it meets company guidelines.
Respond quickly and efficiently to cleanliness emergencies (spills, messy bathrooms, unbagged trash etc.)
Perform minor maintenance requests including light bulb replacement, paint touch-ups, minor plumbing repairs, HVAC troubleshooting furniture and equipment moves and similar tasks.
Sanitize daily or more often as needed, all high-touch and high-use areas including restrooms, collaboration areas, and equipment used by multiple staff.
Maintain loading dock areas and trash receptacles & enclosures to maintain a clean environment.
Removal of office waste, recycling, and event production waste
Keep sidewalk, entrances, and stairs clean and free of snow and other hazards.
Maintain inventory of cleaning materials, supplies, and equipment.
Escort contractors needing access to the facility as needed.
Detect and report defective materials or unsafe working conditions to Management.
Follows established procedures set by Management.
Complies with all company policies and procedures and adheres to company standards.
Meeting room set configurations.
All other duties, functions, miscellaneous special requests, and tasks as assigned in a timely, efficient, and safe manner.
Requirements:
Minimum 2 years of experience working in building maintenance and/or janitorial services.
Excellent communication skills (written and verbal).
Ability to comfortably lift 50 pounds.
Superb attention to detail - ability to catch and fix errors before they become emergencies.
Excellent judgment and problem-solving skills.
Self-motivated and proactive.
Willingness to work on a team and have the desire to learn and grow every day
Strong inter-personal skills; this position requires interactions with contractors, clients, and employees up to and including Executives.
Basic understanding of electrical, plumbing or HVAC systems (can be light)