Senior Netsuite Developer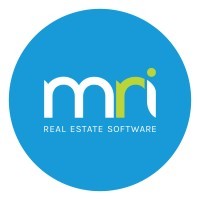 MRI Software
Software Engineering
Bengaluru, Karnataka, India
Posted on Monday, September 25, 2023
We are an industry-leading software solutions company committed to delivering superior business efficiency tools to our clients. We are currently seeking an experienced Senior NetSuite Developer to join our dynamic team. The ideal candidate will bring a high level of expertise in the NetSuite platform, SuiteScript, and related technologies.
JOB SUMMARY:
As a Senior NetSuite Developer, you will be responsible for the design, development, and deployment of NetSuite solutions to meet our business needs. The role involves in-depth understanding and use of the NetSuite platform, SuiteScript, and other relevant technologies, with the aim of optimizing our use of NetSuite to improve efficiency and effectiveness. You will work closely with cross-functional teams to analyze, design, and deliver robust NetSuite solutions while providing technical and functional support to NetSuite end-users.
RESPONSIBILITIES:
Develop, test, and deploy customizations, custom objects, and new functionality based on evolving business needs.
Design, implement, and maintain workflows, SuiteScripts (1.0 & 2.0), user roles, and dashboards.
Collaborate with cross-functional teams to analyze, design, and deliver robust solutions to optimize business processes.
Provide technical and functional support to NetSuite end-users.
Troubleshoot and fix software issues and code errors.
Perform regular system audits to ensure seamless functioning and data integrity.
Assist in the development and implementation of new software applications.
Understand and articulate complex requirements, and translate them into effective solutions.
Maintain up-to-date knowledge of NetSuite functionality, customization, and integration.
Train and provide guidance to junior developers and other team members.
SKILLS AND OTHER REQUIREMENTS:
Bachelor's degree in Computer Science, Information Technology, or related field. Advanced degrees preferred.
Proven work experience as a Senior NetSuite Developer or in a similar role.
Proficient in NetSuite's SuiteScript (1.0 & 2.0), SuiteFlow, SuiteTalk, and other NetSuite customization tools.
Experience with NetSuite ERP, CRM, and other modules.
Knowledge of JavaScript, SQL, HTML, and other relevant programming languages.
Familiarity with software development life cycle (SDLC).
Excellent problem-solving skills and attention to detail.
Strong written and verbal communication skills.
Ability to handle multiple tasks, prioritize, and meet deadlines.
PREFERRED:
NetSuite Developer certification.
Experience with SuiteCloud Developer Framework (SDF).
Knowledge of middleware technologies such as Workato, Celigo, or Boomi.
Familiarity with agile methodologies.
Experience working in a remote team setting.
BENEFITS:
Ability to learn leading technical / industry standards and technologies
Flexible working arrangements (2 days in the office)
Annual performance-related bonus
6x Flexi Fridays: knock 2.5 hours off your day on a Friday
Engaging, fun & inclusive culture: check out the MRI Software APAC Insta feed and stories!
ABOUT THE BUSINESS:
MRI Software is a global Proptech leader delivering innovative applications and hosted solutions that free real estate companies to elevate their business.
Our flexible technology platform, along with an open and connected ecosystem, allows us to meet the unique needs of real estate businesses, from property-level management and accounting to investment modeling and analytics for the global commercial and residential markets. With nearly five decades of expertise and insight, we have grown to include offices across the United States, the United Kingdom, Hong Kong, Singapore, Australia, South Africa, New Zealand, Canada, and India, with over 3500 team members to support our clients and their unique needs!
MRI is proud to be an Equal Employment Opportunity employer.