Industry Principal, Occupier Solutions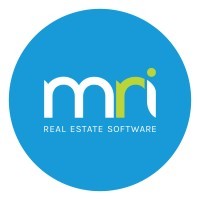 MRI Software
Multiple locations
Posted on Saturday, October 14, 2023
The Industry Principal owns the go to market planning for the Occupier portfolio of products. Working closely with Product & Marketing, the Industry Principal helps set the strategic direction and provides input into product enhancements, additions, partnerships, bundles, solutions, pricing, promotions, and sales and marketing campaigns.
This person works closely with strategic and enterprise clients using a consultative approach to better understand their broader needs, pain-points, and strategic business aspirations.
The Industry Principal will lead the sales enablement and go-to-market initiatives with a focus on increasing client retention, existing client penetration, upselling, cross selling and to a lesser extent, net new sales. This is accomplished through close collaboration with cross-functional teams such as product, product marketing, marketing, sales, rev ops, customer service, and GPS.
Duties and Responsibilities
Own the go-to-market strategy and monitor its progress ensuring successful both internally and externally.
Identify creative business opportunities and build business models including addressable market

(TAM/SAM/SOM), organization

strengths and challenges, essential elements of the product, pricing strategy, and how it will be sold in conjunction with Product and Marketing leaders.
Key influencer of the roadmap for NA Occupier products. Act as a Subject Matter Expert, provide business requirements.
Actively engage industry organizations and work with marketing to create speaking engagements, thought leadership content and industry analysis
Maintain competitive intelligence and perform comp analyses to drive effective product roadmaps and enable sales conversations and presentations.
Create solution bundles, pricing and positioning of Occupier products to create differentiation in the market.
Provides input into the strategic direction of marketing campaigns, promotions and sales pipelines.
Work with Finance and Occupier Leadership to set bookings targets, ensure accountability, monitor progress, identify weaknesses, devise solutions, and reset the strategy as needed.
Increase product penetration into the current client base by leveraging whitespace, upsell, and cross sell strategies, and drive net new sales where previous attempts have failed.
Evangelize the products, solutions, and roadmap internally and externally to foster confidence and enthusiasm, ensuring the propensity to hit revenue goals.
Serve as a thought leader, providing subject matter expertise to internal teams and clients to advise on best practices and introduce "break-the-mold" approaches that drive revenue.
Attend industry events to identify industry and market trends; Active participation in industry panel discussions
Build and maintain relationships with key clients through a designed regimen of interactions and one-off communications.
Acquire and maintain a deep understanding of MRI's products and business services, and those of our competitors, and monitor their ongoing changes and enhancements.
Learn, document and socialize clients' current needs and challenges, and form an understanding of where clients plan to take their operations in the future.
At MRI, our company culture is more than a talking point – it's what makes us shine! We value your hard work and encourage you to be your whole self while you do it. Passion, integrity, and inclusion mixed with a healthy dose of fun is what makes us the best fit for your next career move!
This role will be based either in Atlanta, GA or Solon, OH. We currently operate on a hybrid work schedule - 2 days per week in office. This is not a remote opportunity.
MRI continues to strive to amaze as a global industry leader in real estate software. Whether you are joining as a new pride member or bringing your expertise back, your talent is important to maintaining MRI's high client experience standard and continuing our growth in the PropTech space.
Amazing growth takes amazing employees. Are you up to the challenge?
Indefinite U.S. work authorized individuals only. Future sponsorship for work authorization is not available.
We are not accepting unsolicited resumes from agencies and/or search firms for this job posting.

MRI Software is an Equal Opportunity Employer. Regardless of your race, color, religion, sex, national origin, sexual orientation, gender identity, disability, age, veteran status, you are welcome here.